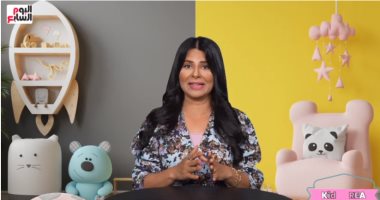 Children grow up watching a lot of cartoon films, so that in many cases they may form some of their values. Some films are educational, and others are entertaining in order to entertain them.
But with the large number of children's channels and the variety of cartoons offered by these channels, parents may lose control of the ideas that children may learn from these films, and here they find it difficult to deal with their children who received one of the wrong ideas from the cartoon.
Professor Amal Ghaly, the educational consultant and certified positive education trainer, explains to "Youm Seven" how parents deal with strange ideas that children may learn from cartoons.
And the educational consultant said: "Children can learn some strange ideas from the cartoon, such as that a person can solve his problems through a magic wand, or that a person can transform in a moment, or that he can fall and get injured and in a moment he returns healthy, or they can learn that beauty has certain standards. Like the beauty of Rapunzel or the rest of the Disney princesses, and the most dangerous idea is the ideas of homosexuality, or that there may be a relationship between two women or two men."
Follow up and dialogue
To clarify how to deal with these ideas that children may acquire from cartoons, the educational consultant said: "It is very important that we know our children watch what, especially since the first six years of the child will have his thoughts and beliefs."
And she continued, "It is important that we open a dialogue with our children and talk to them about what they see in cartoons, and tell stories that help them know the correct concepts."
And she added, "Let them spend more time in reality so that they are not affected by the imagination in cartoon films, and it is important that you talk to your daughter about the beauty of her personality so that she knows that beauty is not only in appearance."