There are a lot of coronavirus tests that can determine whether you are infected with the coronavirus or not, and they also help find out if the virus has been recovered to return to normal life, and among these tests is the rapid antigen test antigen covid testIn the series, "Reassure yourself", we learn about the importance of the rapid antigen test for Corona, and whether it gives accurate results, according to the "Times of India" website.
How does a rapid corona virus antigen test differ from a PCR test?
The Corona Rapid Antigen Test is a test that is performed by swab from the nose or mouth and gives results (either positive or negative) in a short time.
Both the rapid antigen test and the . work PCR On determining the presence of viral components in the body.
Rapid antigen tests use technology to track the protein in the virus strain in the body and produce a positive or negative test.
Compared to this the molecular test, also known as the polymerase chain reaction test PCR It helps identify the RNA, or genetic component of the coronavirus, and is thus classified as a gold standard test.
Both tests are done the same way – using a throat/nose swab that takes a sample of saliva to trace the virus.
The reason why PCR tests differ (PCR) and antigen testing in relation to results delivery times is that while PCR technology requires (PCR) Specialized and often expensive diagnostic equipment that runs the virus component through repeated cycles to find the result, the antigen tests look for the protein, and the results can be easily verified in an economical and time-efficient manner.
Therefore, although corona self-tests can provide results within 15-20 minutes, tests can take PCR Up to at least 24 hours to provide results, or more if there is a high demand for the test.
The importance of a rapid antigen test

Antigen tests are also very useful because they provide coronavirus results in a much shorter schedule than average tests PCR Especially with the sudden rise in infections caused by the delta variant, which is spreading and affecting people quickly, antigen tests can alert a person about their symptoms.
Are there chances of false positives and negatives in the antigen test?

It is important to remember that with any test, there can be chances of getting false positives and negatives.
With antigen tests, the chance of getting false negative results can be slightly higher, making them less effective or reliable than antigen tests. PCR gold standard.
As convenient and useful as the tests are, antigen tests are not 100% accurate and a negative test result should not be considered completely valid.
One of the main reasons this happens is that the test also sequences the protein fragment, not the entire virus's RNA, which can increase the chances of false results.
False negatives may not happen every time you take the tests, but they can happen nonetheless.
Corona test kits also work on criteria such as specificity and sensitivity. While some tests are better than others, antigen tests are less sensitive than Molecular PCR tests, but they help diagnose infection So, if you have symptoms but get a negative result (and suspect If you are severely exposed to the Corona virus, it is best to get a test PCR.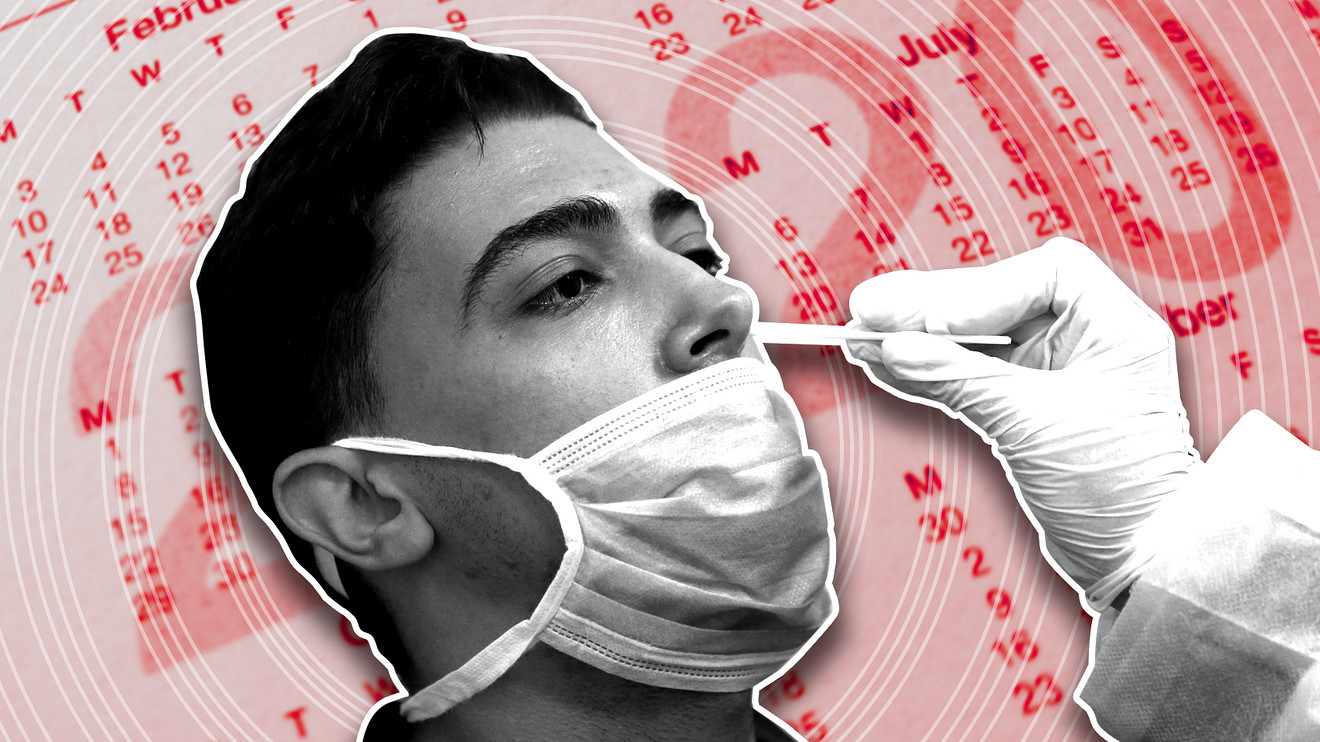 Corona symptoms