Polygamy is permitted by Sharia. This is the case for a man who is looking for a second wife, but do girls and women accept the idea that their husbands marry a second wife so easily? Or even do they accept to become a second wife in the future?
Between acceptance and rejection, many women answered a question that was asked on one of the women's social media pages, which came as follows: "If you guarantee that your husband is fair between you and the second wife, do you agree to his marriage? And what is the reason that makes you accept?"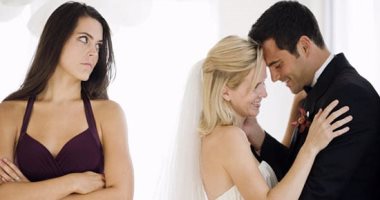 second marriage
And Fatima answered, saying: "Our Lord said, "You will not be able to be fair, even if you are keen. It remains no, even if he will be just between them too. No, and why do I accept half a time, half a life, half a heart, half attention, half presence, and half a husband?"
Huda said: "Our Lord has permitted him to have polygamy, whether he likes it or not, he will marry if he wants, but I also have my right if I refuse, I refuse by using his coldness, which our Lord permitted for me, which is "divorce."
Mai confirmed: "I do not agree, but this does not deny his right to marry again, third and fourth, but I will withdraw, and in six she accepts, every six has endurance and priorities, and in six for her the man means a financial provider and as long as financially comfortable, salvation, and in six you see In serving her husband and fulfilling his rights, there is hardship, so there is no objection to his marriage to another, and in six she does not have children and does not mind his marriage to another, and in six Aisha is for children only, and her husband disavows and does not mind his marriage, each one takes what agrees with his ideas and instincts and is frank from the beginning.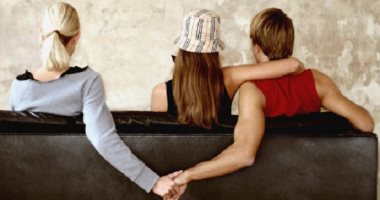 Yasmine categorically refused, saying: "No, and just thinking at all. No, when I am remiss in any role, such as a wife, a nanny for his children, or a house manager, he has the right to be married, but as long as I am doing all my duties without any negligence, and I am safe for myself and my health for the sake of the house." Just thinking about marriage is separation."
Yomna added, "In Egypt, polygamy is very difficult. It is true that it is permissible and our Lord legitimized it, but we, as a society, still have some concepts that need to be corrected. For example, a man is not able to fully support his wife, children, and home, and I always think that his wife must help, whether with her personal property or His job, he will make another house and equalize between the two how."
She continued: "Also, the concept of the second wife is always taking advantage. Either he does not leave one of his wives, for example, so he turns to another one, but to succeed, or that she has two piasters with her, or there is business between them, and all of these are not equal forms of marriage in general, also at the level of the six, who are O Dob. They live and carry the whole house above their brains, and the children and the parents are also very difficult for her after this mill, and she is able to bear it, and she understands that it is her duty to come with another one to share with her, and this is an accusation against her clearly and explicitly, so she will not accept this."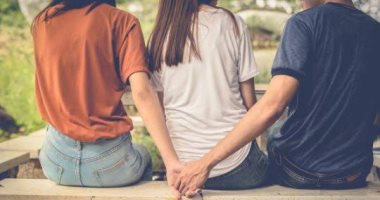 Malak replied: "This question is very difficult, and psychologically difficult, so that any one who imagines it and sees it will be able to bear it or not, and responds violin, and in my opinion, no one will agree or be satisfied that her husband is dividing his love, attention, feelings, actions and words."