Lots of women are used to putting on makeup for long hours, but not doing it properly can cause more damage to your skin than you can imagine, since some makeup products contain a lot of chemicals that may not suit your skin type and harm your skin in many ways.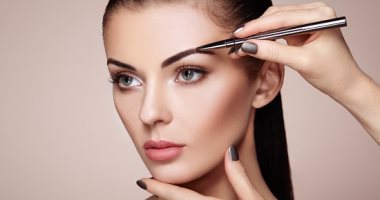 Common problems when applying makeup regularly

According to dermatologists, according to the site " thehealthsiteRegular application of make-up can solve a number of problems for the skin, which may include:
Make-up can clog pores

Makeup can clog pores if it is applied for too long and is not removed before bed. It is important to clean your skin well because makeup and dirt can irritate the skin and cause pimples and dullness, so use a good cleanser suitable for your skin type to remove makeup.
May lead to premature aging

Makeup may lead to premature aging and can accentuate fine lines and wrinkles, and makeup may make your skin more dry or oily than usual, therefore, a good skin care regimen is very important before applying makeup, and after removing it at night to prevent premature aging.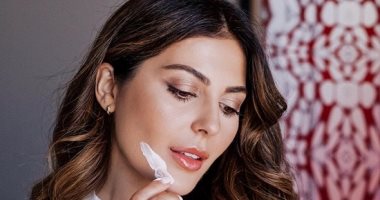 Avoiding sunscreen can lead to skin problems

Sometimes people avoid using sunscreen before applying makeup, sun damage leads to the appearance of age spots and uneven skin tone, and mixing the sun protection factor with foundation may change the effectiveness of the product and may not give you the required protection from UV rays (A ) and (b), therefore, a light foundation can be applied over the daily sunscreen.
Not cleaning makeup brushes can cause allergic reactions

Keep your makeup brushes clean to avoid any skin allergies or skin irritation, makeup product gets stuck in the bristles, and they tend to transfer bacteria, oil, and dirt onto the skin every time you use them.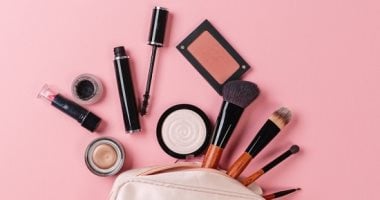 Make-up tips for oily skin

As suggested by the expert, here are some tips to keep in mind while applying makeup based on different skin types:
Combination for oily skin
Preparing the skin with products suitable for oily skin
Use detergents containing water or gel for gentle cleaning
Don't forget to exfoliate your skin once or twice a week
Use a toner after cleansing to reduce open pores and prepare the skin for hydration, a lightweight gel or water-based moisturizer is recommended.
Choose a foundation that suits oily skin, and choose loose powder or matte powder pressed over the foundation
Choose a matte blush instead of a cream blush
Use an oil-free makeup remover to avoid any kind of pimples on the skin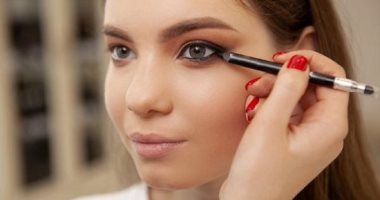 Makeup tips for dry skin

Prepare the skin with moisturizing products
Cleanse and moisturize the skin before starting to apply makeup
An ice scrub can be an excellent trick to help improve blood circulation and make skin look radiant
Use a good foundation for normal to dry skin.
Apply a light powder to set the foundation
Eye cream is a must under concealer to avoid under eye wrinkles
Cream blush can be applied to remove dryness