The couple is keen to choose a place for their honeymoon, characterized by natural scenery and fresh air, to feel the enjoyment and take the most beautiful pictures with each other to keep as memories.weddingwire".
The most famous honeymoon destinations for celebrities
Tahiti Island
Singer Keri Underwood and ice hockey player Mike Fisher went to the island of Tahiti to spend their honeymoon among the valleys of waterfalls, cottages, and enjoy the beautiful scenery.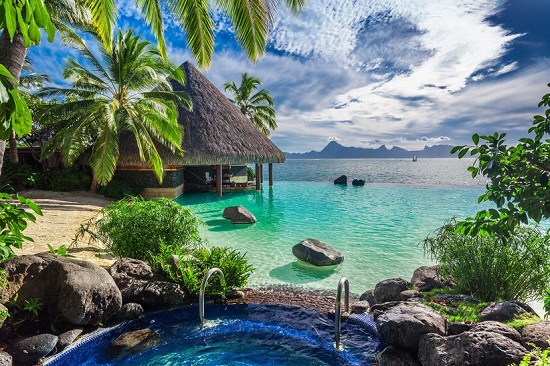 Tahiti
Bali island, Indonesia
Star Channing Tatum and his ex-wife, Jenna Dewan Tatum, went to the island of Bali, Indonesia, for their honeymoon, and this place is characterized by sandy beaches, coral reefs, and other breathtaking landscapes that relax the nerves.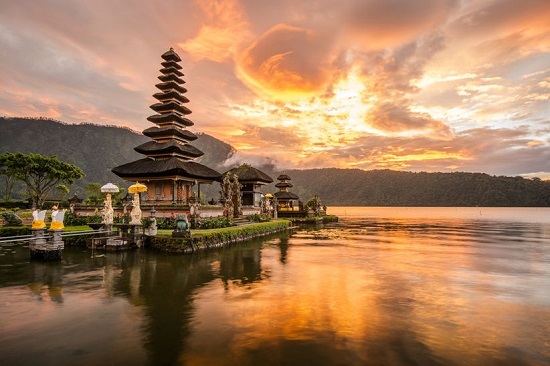 Bali, Indonesia
Bora Bora Island
Star Jennifer Aniston and her ex-husband, Justin Theroux, went to the island of Bora Bora for their honeymoon. Scenic view.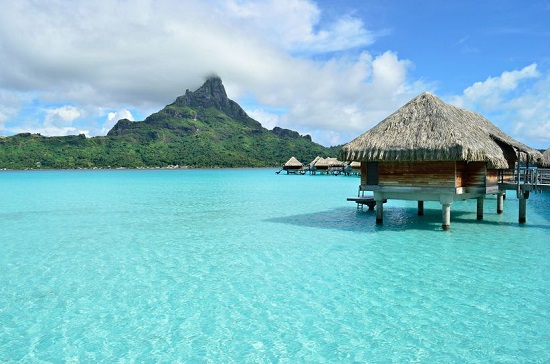 Bora Bora
Bahia in Brazil
Singer Solange Knowles went with her husband, Alan Ferguson, to Bahia in Brazil, which is characterized by its many historical buildings and stunning landscapes, so it is considered one of the most attractive areas for people to spend honeymoons and summer holidays.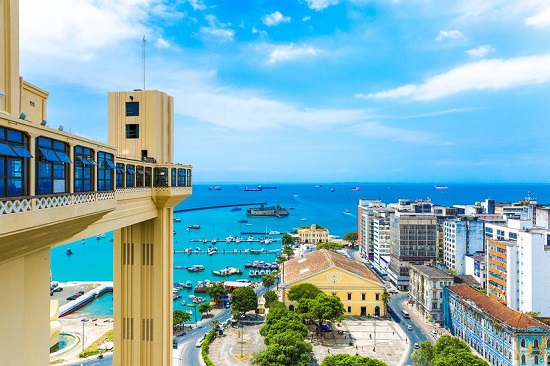 Bahia, Brazil
Cork city in Ireland
Singer Kanye West and his ex-wife Kim Kardashian went to Cork, Ireland, to spend their honeymoon there, and this city is characterized by its waterways, various architectural buildings, and stunning landscapes.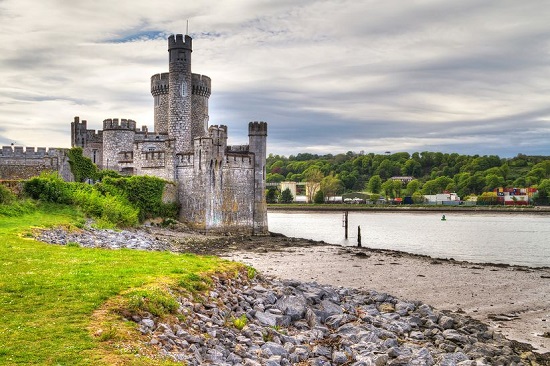 Cork, Ireland
Seychelles Island
Princess Kate Middleton traveled with her husband, Prince William, to the island of Seychelles, in East Africa, which is characterized by its natural beauty and unique wildlife, where forests and sailing.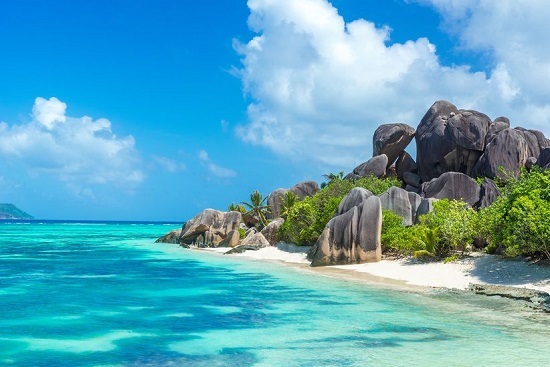 Seychelles
Tanzania
Jessica Biel and her husband, Justin Timberlake, traveled to Tanzania, where they can take an African safari and tour different parks, see elephants, lions, buffaloes, and other animals along the beach, and watch a whale shark. This trip is suitable for couples who love to go on exciting adventures.
Tanzania
Positano city in Italy
Reese Witherspoon and her husband Jim Toth traveled to Positano, Italy, which is characterized by the presence of cafes, shops and gray pebbly beaches.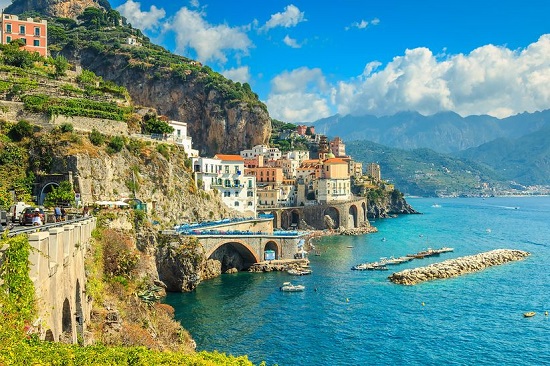 Positano, Italy