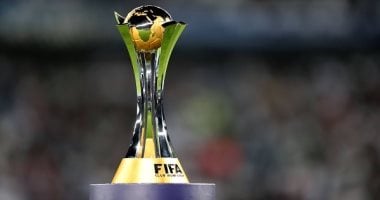 The Brazilian city of Rio de Janeiro is seeking to host the upcoming Club World Cup, in which Al-Ahly club will participate after winning the African Champions League title, after Japan apologized for hosting it recently, due to the circumstances related to the Corona virus, so that this is the third request to host the tournament after Saudi Arabia and South Africa.
newspaper quoted " uolThe Brazilian, Pedro Paulo, Secretary of Finance in Rio de Janeiro, about the city's desire to host the tournament, saying: "We believe that the return of the public, with following the protocols by the Ministry of Health, we will be able to host new sporting events in the city."
He added, "We are moving with Flamengo and the Brazilian Football Confederation, as well as with FIFA so that the city can compete to host the FIFA Club World Cup."
The South African Confederation had announced its desire to organize the 2021 FIFA Club World Cup, after it was withdrawn from Japan due to fears of the outbreak of the new Corona virus, Covid 19.
In comments reported by "FourFourTwo" magazine in South Africa, Danny Jordan, president of the South African Confederation, expressed his desire for his country to host the Club World Cup, saying: "I will meet with the Secretary General of FIFA in the coming days so that I know what will happen about that tournament."
And 3 clubs were guaranteed to participate in the next edition of the Club World Cup, namely Al-Ahly of Egypt, as the champion of the African Champions League, along with Chelsea, the champion of the European Champions League, and Auckland City of New Zealand, which was chosen by the Oceania Confederation.