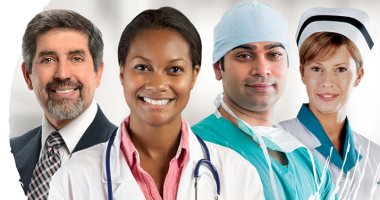 Today, the world celebrates the third World Patient Safety Day, and the global campaign aims to increase understanding of the importance of improving patient safety, strengthening the role of the general public in ensuring the safety of health care, and promoting actions to prevent and reduce avoidable harm in health care. .
This year's campaign theme is Safe Mother and Newborn Care, which highlights the heavy burden of risks and harms women and newborns face when receiving unsafe care during childbirth.
The World Health Organization said, in a statement, that despite the significant progress made during the past few decades in reducing maternal and newborn mortality, the targets of the third goal of the sustainable development goals for 2030 are still far from reach, and things have contributed to the worsening of the issue. Such as the Corona pandemic, which has led to disruptions in the provision of basic health services at a time when resources are diverted to treat and care for Corona patients, disruptions in supply chains, women's inability to access care, and the shortage of skilled health professionals.
Ahmed Al-Mandhari, Director of the World Health Organization for the Eastern Mediterranean Region, said: "The rates of maternal and newborn mortality are unacceptably high, and even before the Corona pandemic, about 810 women in the world died every day from preventable causes related to pregnancy and childbirth, as well as 7000 Newborns die every day.
Each year, about two million stillbirths are born, and more than 40% of stillbirths occur during labour, and most of these deaths and stillbirths can be avoided through the provision of safe and quality care by skilled health care professionals who work in supportive environments, but it is unfortunate that The pandemic has greatly reduced the access of pregnant women and newborns to basic care.
The WHO Eastern Mediterranean Region has the second highest global maternal mortality ratio (164 deaths per 100,000 live births) after the African Region (525 deaths per 100,000 live births). The main causes of maternal death are haemorrhage, sepsis, and high blood pressure; All of these causes of death are preventable. The Eastern Mediterranean Region also has the second highest global neonatal mortality rate (25 deaths per 1,000 live births) after the African Region (27 deaths per 1,000 live births), and the quality of care that expectant mothers receive is affected by, among other things, gender equality and violence. , what a woman is exposed to during childbirth is an experience; It either empowers women, or it hurts and emotionally traumatizes them.
This year's campaign raises the slogan "It's time to act for a safe and respectful birth", which calls on stakeholders to accelerate the necessary measures to ensure that the birth is safe and in an atmosphere of respect.
The Seventy-second World Health Assembly recognized World Patient Safety Day in 2019, when it adopted Resolution WHA72-6 on "Global Action on Patient Safety".
This day is firmly rooted in a fundamental principle of medicine; It is the principle of "do no harm first." World Patient Safety Day builds on a series of successful annual Global Ministerial Summits on Patient Safety, held in London in 2016, Bonn in 2017, Tokyo in 2018, and Jeddah in 2019, and also contributes to achieving the vision of Eastern Mediterranean Region "Health for all by all".