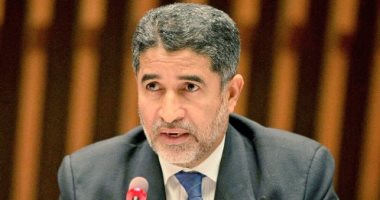 Abdel Nasser Abu Bakr, Director of the Epidemiological Risk Preparedness Unit at the World Health Organization, revealed that the return of schools is important, but everyone must be given the vaccine, and we have various recommendations related to age groups and research is still ongoing to give the vaccine to those under 18 years old, and we are working with the ministries of health To prevent schools from becoming hotbeds of this disease, we are protecting the family from the coronavirus with a vaccine.
He explained, that when parents and grandparents get the vaccine, we protect the infection of others, and if we get a recommendation to give children the vaccine, we will support that, but teachers must be given the vaccine at the present time.
For his part, Dr. Ahmed Al-Mandhari, Regional Director for the Eastern Mediterranean at the World Health Organization, said, during a live broadcast on the occasion of the convening of the 68th Regional Committee for the Eastern Mediterranean, that the organization is training and rehabilitating health workers, which is among the tasks of the World Health Organization, explaining that during the year 2020 there is data It indicates the training of a number of workers on how to deal with the Corona pandemic, explaining that the annual meeting of the committee will review what we have done during the past year through a comprehensive report, which includes what we have provided for all diseases such as chronic diseases, dealing with tobacco and its derivatives, and highlighting maternal diseases. Childhood, health promotion, polio control, highlighting what happened last year, the administrative-financial aspect of the Eastern Mediterranean Region and how to exploit it, and the work of country offices.
He stressed, that with this pandemic, we suffer from a severe shortage of resources in many countries, where two-thirds of his countries suffer from instability, and this affected health systems, which became fragile and did not enable them to implement programs, and we are still facing the challenge in order to spread the umbrella of vaccines, explaining that Health is the responsibility of all of us and we strive to improve public health in all countries of the Eastern Mediterranean Region.
He added, that based on studies and analyzes, we found that the committee's convening is an opportunity to translate the region's vision that health is for all and by all, and for all sectors and individuals at their various levels and all bodies to join forces to unite in order to raise the health level in the region and to ensure the rebuilding of our health systems so that they are at the level of Strong and robust to deal with any new health emergency and overcome the obstacles we are currently facing.