Hundreds of thousands of tourists are keen to visit Egypt and enjoy every second they spend inside the streets of Fatimid Cairo, or through trips through which they travel to learn about the ancient Egyptian civilization and visit monuments, so they have a single goal every year after spending their vacation, which is to return to Egypt Next year, especially with the Pharaonic celebrations that have revived many events such as the Rams' Path celebrations, the seventh day presents 10 things that foreign tourists love in Egypt, according to a number of foreign websites, including Identity and The guardian:
Sense of belonging to the Egyptian community:
Some foreigners from the United States of America, stressed that their sense of belonging to the American community was not as strong there as it is here in Egypt, where you can always count on finding someone to help you when you need it, and this is something foreigners cherish so much, and it reflects a positive image About the pharaonic civilization.
Egyptian hospitality:
The Egyptians are generous people and from a generous country, and the stranger will inevitably have this generosity aside, even if they are from a simple family, they are keen on his hospitality, and the site mentioned a foreigner saying that everyone you meet should invite you to dinner to meet his whole family Which can be a lifesaver for a college student on a tight budget.
Rich History and Endless Travel Opportunity:
Egypt is one of the oldest civilizations on earth, which makes it a fun spot for tourists and adventurers. From the quaint and colorful streets of Khan El Khalili to the stunning buildings in Luxor and Aswan, foreigners often find it difficult to leave these amazing treasures behind. For most Egyptians, visiting the pyramids or the National Museum seems ridiculously routine, but for us foreigners, anything we do in Egypt is very fun and exciting.
Grocery shopping at 3 a.m.
Everything stays open there! A sentence a foreigner said to express her amazement at the services available in Egypt at any time, for someone who grew up with shops and malls that close at 10 pm (11 on weekends!), being able to buy anything in the middle of the night is the most exciting and changing thing for life at all.
Delivery to the house:
Foreigners love to deliver any order they want to their place in Egypt at any time and to any place, and one of them said: "Delivery of orders to your doorstep, anything you want, at any time, and to any place is very interesting for us, this service makes Egypt a paradise ."
Sociology:
In Egypt, the chances of getting to know someone and wanting to meet them are very high compared to the United States or Europe. It is much easier to get good professional relationships there. In addition, you never know who you will meet, this is what a foreigner visiting Egypt said when asked "Why do you love Egypt?"
Mixing old and new:
Egypt combines history, present and future, and its diversity and cultural wealth are greatly appreciated by tourists, with one foreigner saying: "In America, everyone is obsessed with high-tech and futurism, which leaves no room for tradition and culture. This is something I really like in Egypt, it allows you to The feeling of humanity and civilization, when walking in the street for example you can see old and new side by side just by looking at the people, architecture, art and heritage.
Weddings Everywhere:
Foreigners love celebrations filled with joy, family atmosphere and folk so one of us said: "Who doesn't like being invited to a wedding? Delicious food, fun music and dress-up, it's like going to the club for free. In western countries, people usually live together before Getting married, so the wedding takes a while, but in Egypt, you can be invited to several weddings in one weekend."
Cairo and its Nile:
The immortal Nile River always bears witness to stories that never end. It is always renewed with the visit of tourists, so that every visit tells a different story. Foreigners love to stroll along the Nile Corniche, especially drinking Homs Al Sham and riding a "felucca" in the Nile.
Egyptian food:
Egyptian dishes are characterized by being diverse and delicious, and their components are different between starches and proteins from meat, fish and birds. There are many Egyptian dishes that foreigners love and are keen to eat and try when visiting Egypt, most notably koshary, beans, falafel, stuffed, fatteh and feteer meshaltet.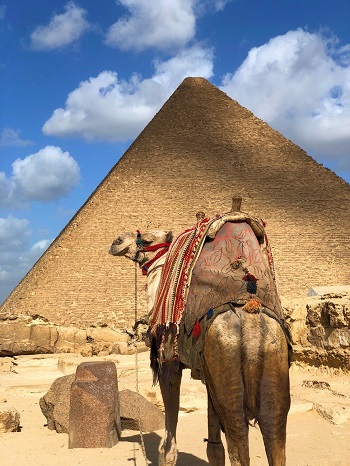 Pyramids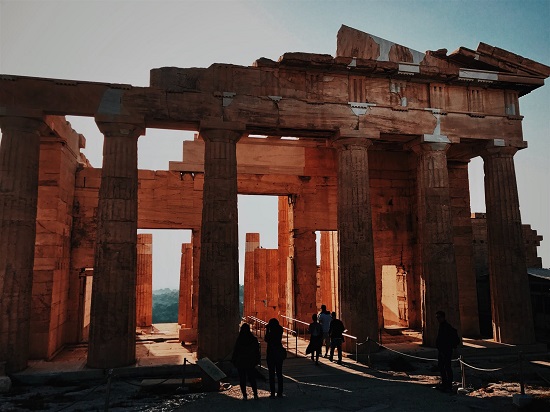 Pharaonic civilization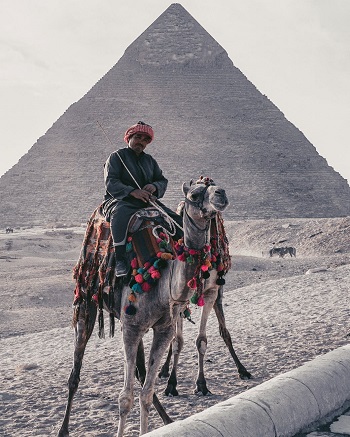 tourism