Many people think that low blood pressure can be a good thing compared to high blood pressure that can lead to heart disease and stroke, but not many know that low blood pressure can cause health problems either. In this report, we learn about the causes of low blood pressure and complications that it may cause, according to medbroadcast".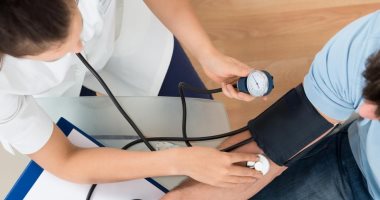 Low blood pressure can cause dizziness or blurred vision, which can increase the risk of falls or contribute to accidents.
In more serious cases, low blood pressure reduces blood flow to the brain and other vital organs. This reduces the amount of oxygen and nutrients delivered to these organs and impairs their ability to carry out their normal functions. Low blood pressure may also indicate a more serious underlying health condition.
Normal blood pressure for adults is less than 120/80 mm Hg.
Blood pressure changes throughout the day and varies from person to person. Various factors affect blood pressure, including body position, breathing rhythm, stress level, physical activity, medications, what you eat or drink, and the time of day (blood pressure is usually lowest at night when you sleep and rises when you wake up).
When the systolic pressure drops below 90 mm Hg and the diastolic pressure drops below 60 mm Hg, this is classified as low blood pressure.
Some people may have low pressure all the time and this may be normal for them if they do not have any other signs or symptoms, then medical treatment may not be necessary for them.
Low blood pressure becomes a concern when accompanied by noticeable symptoms, such as dizziness, fainting, and shock. In severe cases, when this occurs, people should seek medical attention to determine if an underlying condition may be responsible for the low blood pressure.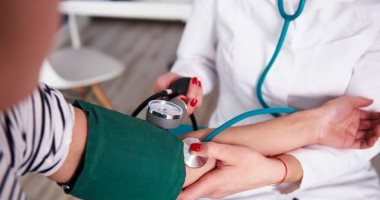 Causes of low blood pressure

Hypotension occurs when the body is unable to maintain blood pressure within a healthy range.
Low blood pressure can be caused by a variety of factors and can affect people of all ages. However, certain types of low blood pressure are more likely to affect certain age groups than others.
Orthostatic hypotension occurs when a sudden drop in blood pressure occurs when a person stands from a sitting or lying position and this most commonly affects older adults.
A drop in blood pressure can occur for some people after eating, and this is called postprandial hypotension.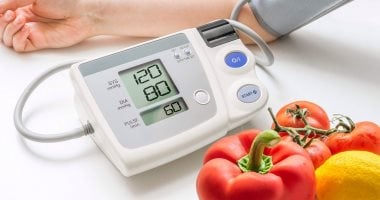 Other factors that may cause low blood pressure:
Dehydration: When body fluids are lost at a faster rate than they can, a person's blood pressure may drop. Dehydration may be caused by vomiting, fever, severe diarrhea, or strenuous exercise.
Some medical conditions:
Thyroid disorders
Addison's disease
Hypoglycemia (low blood sugar levels)
Heart problems (eg, heart attack, heart failure, valvular heart disease, very low heart rate)
Nervous system disorders (such as Parkinson's disease) – may affect the connection between your brain and the regular pumping of your heart
Medications: Some medications used to treat high blood pressure, angina, Parkinson's disease, or depression increase the risk of developing low blood pressure.
Pregnancy: A woman's circulatory system changes during pregnancy. The blood vessels dilate slightly, which leads to a decrease in blood pressure. These changes usually disappear after birth.
Shock: The most severe form of hypotension is shock. This occurs when blood pressure drops to dangerously low levels, seriously impairing adequate blood flow to vital organs, such as the brain and kidneys. Shock can occur due to excessive blood loss (for example, due to external or internal bleeding), or Severe infection, burn, or allergic reaction.