Diabetics suffer from deprivation of some foods and drinks that may result in increased levels of sugar in the blood, and thus many patients lose many vitamins, minerals and fibers that play a role in protecting them from diseases and complications, so the list of permitted for diabetics is very limited.
According to a report published on the website, DrhealthbenefitsCarrot juice has distinctive properties that make it a healthy drink for diabetics, as it does not lead to high blood sugar levels, but rather contributes to controlling its levels.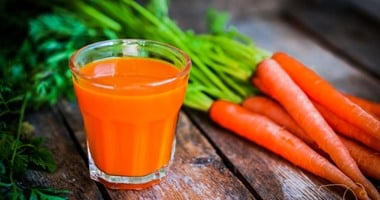 Experts explained that carrots are rich in beta-carotene, which is the reason behind the formation of vitamin A, and it is also rich in antioxidants, fiber and other nutrients, as a medium-sized carrot contains only 4 grams of digestible carbohydrates and is a low-glycemic food, as it was also found. The nutrients found in carrots may have some benefits for diabetics, because they contain vitamin B6, which has an important role in the metabolic problem, and it was found that vitamin deficiency B-1 And B-6 It will lead to type 2 diabetes. Besides, a low level of vitamin B6 will also lead to the initial development of diabetic nephropathy..
Vitamin A, which is present in carrots, plays an important role in controlling blood glucose, as an experiment was conducted on some mice that suffered from dysfunction in pancreatic cells and were suffering from vitamin A deficiency, until it was shown the ability of vitamin A to control blood sugar. for diabetics.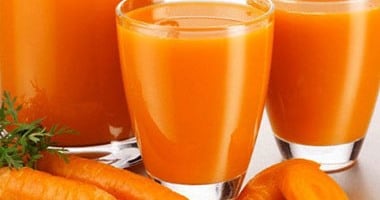 Carrots contain good amounts of fiber that has an effect in reducing the prevalence of type 2 diabetes. Besides, eating fiber can also help reduce blood glucose levels in the long run.