Bananas have many health benefits because they are rich in vitamins and minerals important for the health of the body, such as vitamin B, pantothenic acid, vitamin A and vitamin C, which supports the body's immunity and enhances your health against diseases, in addition to its role in strengthening your bones.
And experts advised, during a report published on the verywellhealth website, the importance of eating two bananas a day, to prevent many chronic diseases, which include:
1. Blood pressure control
Bananas contain an amount of potassium, so eating two bananas a day may prevent you from developing high blood pressure.
2. Maintain a bowel movement
The high dietary fiber content in bananas is able to maintain bowel movement. Consuming two bananas a day may avoid constipation.
3. Weight loss
Banana is one of the fruits that makes you feel full for longer periods, so it helps you avoid food cravings and control your eating habits that cause weight gain.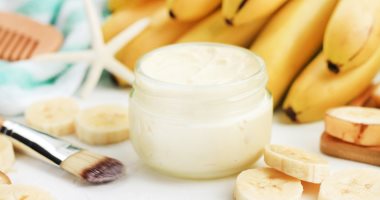 4. Improve eye health
5. Provides the body with energy
Bananas have a good amount of carbohydrates consisting mainly of fructose or fruit sugar and fiber, so carbohydrates are able to provide you with energy, so it is recommended to eat two bananas before your workout session to improve your performance.
6. Strengthening the bones
The potassium in bananas is not only good for your cardiovascular health, but also for the health of your bones. The strength of your bones may be affected by the calcium content. Potassium also plays an important role in maintaining the calcium content in our bodies.
7. Cancer prevention
Research indicates that bananas contain an enzyme that effectively inhibits abnormal tumor growth, especially full-ripe bananas that are full of dark spots. This type of banana provides stronger antioxidants to fight tumors in the body.