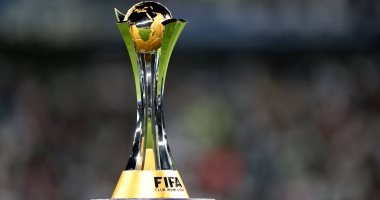 Rashid bin Humaid Al Nuaimi, President of the UAE Football Association, announced his country's position on applying to host the Club World Cup matches after Japan's apology for organizing the tournament scheduled to be held in December 2021.
And the International Football Association "FIFA", announced in an official statement, Japan's apology for hosting the 2021 Club World Cup, due to the Corona crisis, after it was also withdrawn from China due to the outbreak of the epidemic.
Al-Nuaimi said in statements to the Emirati newspaper, Al Bayan, that with regard to the UAE's request to host the 2021 FIFA Club World Cup after Japan's apology for not hosting it, there are talks and coordination between the Football Association, the Abu Dhabi Sports Council and the International Football Association (FIFA), regarding hosting, and so far no A final decision is issued in this matter, confirming the UAE's keenness to host major tournaments.
The President of the UAE Federation praised the UAE's hosting of the tenth West Asian Championship for the first time, as the country is keen to host such major sporting events, as it has the infrastructure that qualifies it to provide a distinguished hosting, in support of these important continental championships..
Al-Ahly club, as the champion of the African continent, is preparing to participate in the 2021 Club World Cup, after defeating Kaizer Chiefs 3-0 in the final of the African Champions League.
Japan was preparing to host the tournament for the first time after a 5-year absence as part of its celebrations of the centenary of the founding of the country's Football Association, but potential restrictions on spectators attending matches due to the ongoing Corona virus pandemic will make it difficult for the Japanese Federation to reap profits from the event..The Club World Cup was held for the first time in 2000 and did not take place between 2001 and 2004 due to the collapse of the (FIFA) marketing company, where the tournament has been held every year since 2005, and was hosted by Brazil, Japan, UAE, Morocco and Qatar..