Talking about environmental issues is no longer recent for media consumption only, but a fact that many interested people in the world are trying to communicate to the largest possible segment of the public in all countries of the world, by promoting the idea of ​​sustainability, recycling and stopping the depletion of the environment to preserve the rights of future generations, in addition to reducing Pollution rates on the planet.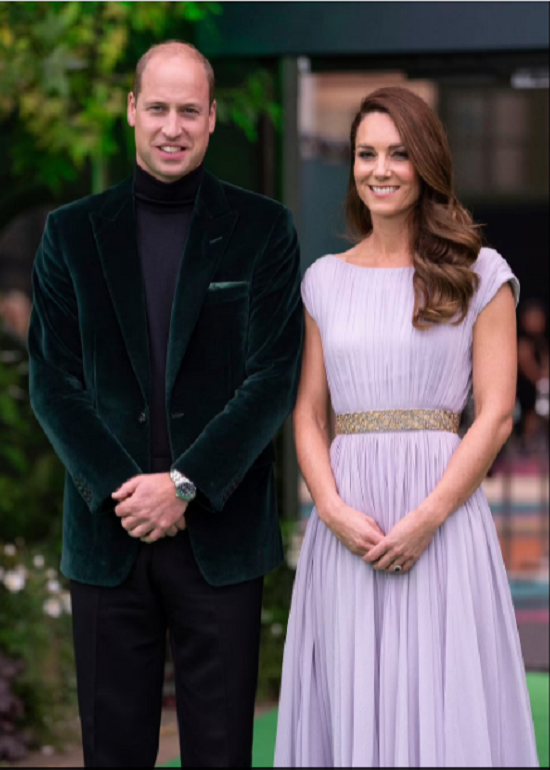 Prince William and Kate Middleton arrive at the Earthshot Party
In one of the biggest global events in this regard, Prince William and his wife Kate Middleton held the first Earthshot party, and the party organizers liked that every detail of the ceremony reflects the concern for the environment, starting with asking the attendees to wear second-hand or previously worn clothes to emphasize the principle of sustainability and recycling, which is the matter Which the Duke and Duchess of Cambridge were keen to abide by, as Prince William wore a jacket that he had worn two years ago, while Kate Middleton wore a 10-year-old dress designed by Alexander McQueen.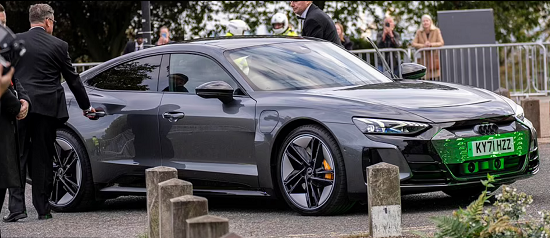 William and Kate Middleton arrive at the Earthshot in an all-electric car
In one of the most important ways to support environmental causes, William and Kate came to the party in a car Audi RS e-tron GT , which use battery-electric motors for CO2 driving and range in price from £110,950 to £133,105..
It was revealed yesterday that the Duke has installed an electric car charger at his royal residence in London, with Prince Charles, 72, praising his son for his "growing commitment to the environment".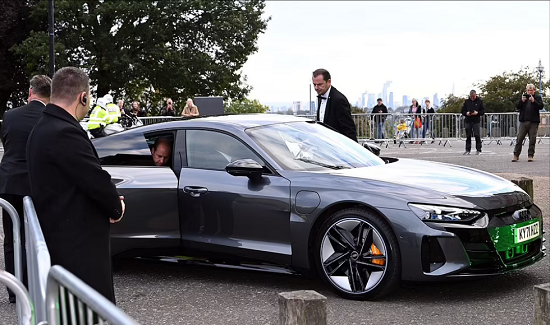 William and Kate Middleton arrive at the Earthshot in an electric car
a car Audi RS e-tron GT Designed in Facility Bollinger Höfe In Germany, it features an 800-volt lithium-ion battery and provides a range of 283 miles, with the engine taking about five minutes to charge enough power for the next 62 miles, charging the engine for approximately 23 minutes Charging the battery from 5% back-up to approximately 80%, and on Unlike gasoline or diesel engines, the eco-friendly engine can be recharged at home.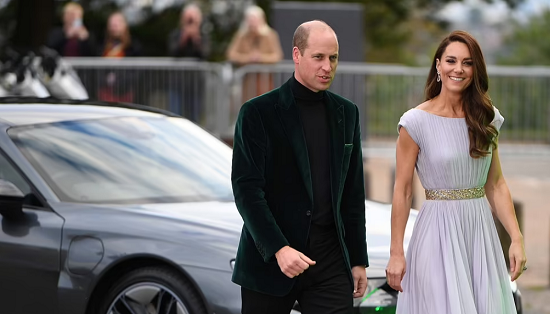 William and Kate Middleton arrive at the Earthshot
A source said that this is the "first phase of a project to install charging points across the kingdom to encourage people to use electric cars."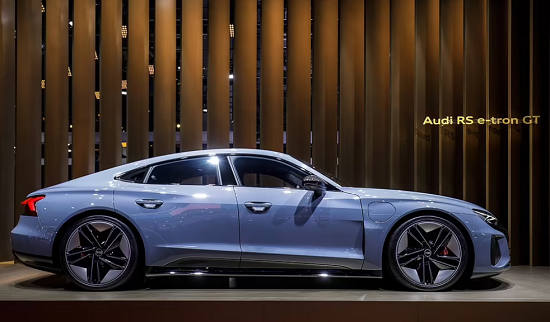 All-electric car