Other than makeup, fashion and high-heeled shoes, girls have many dreams that they want to achieve once they reach adolescence. These dreams may relate to attending a good college, succeeding in a particular field, or even traveling alone.
However, the reality may shock many of them, when the parents begin to summarize the magical solution to the girls' dreams of marriage, and each one begins to search for her life partner, instead of striving to achieve her goals that she was dreaming of.
In the following report, we asked more than one girl about the wishes that she dreamed of fulfilling, but were broken before the idea of ​​marriage, and the responses were as follows:
Rana said: "I was good at studying, and after graduation I would have completed higher studies, but after marriage, it became somewhat difficult, especially with the responsibilities of the home and children, but thank God I worked in a good place, and this compensated me for my dream somewhat."
Najwa added: "I love to travel very much, and throughout my life I dreamed of traveling to many countries and being alone, but of course a sentence, do you marry me? Circumstances permit.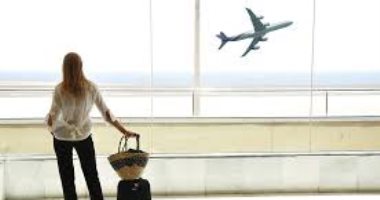 And about her dream, Engy said: "I dreamed of working in a prestigious company, and that I work for myself as a carrier, and I actually did this after graduation and with the beginning of marriage, but as soon as our Lord gave me a child, I felt that things were a little difficult, and I preferred to sit at home, I hope this will be a while temporary, and I can return to work again and achieve what I wished for."
And Christine continued, "My wish for marriage is not an invitation not to fulfill it. Since I was a child, I dreamed of staying as a pharmacist, but unfortunately the total was not large in high school, and I entered the Faculty of Science, thank God, I am married and worked and achieved myself."