With the start of the new school year, Prince George, Princess Charlotte and Prince Louis are back at school, but what do their teachers and classmates call them?, although the three children of Prince William and Kate Middleton, Duke and Duchess of Cambridge, have the royal titles. His Royal Highness" and "Prince/Princess", but they don't use them in the classroom, and they don't get special treatment at all.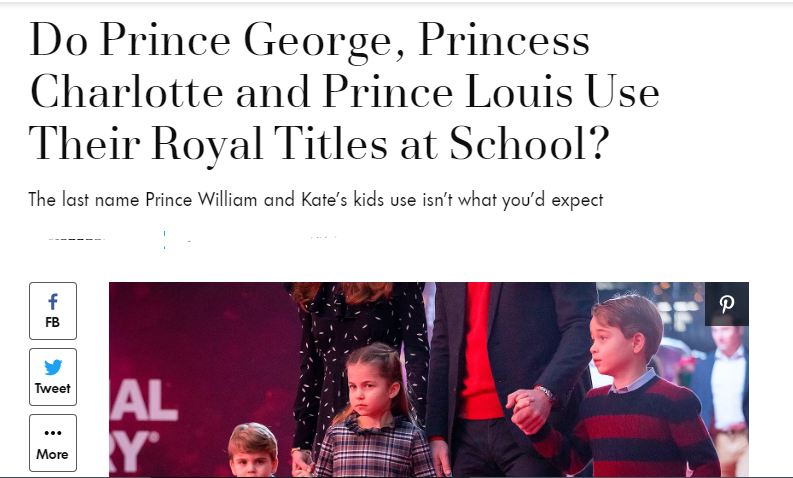 And a report published by the people website says that the school where the three princes study, and costs 23,000 dollars a year, is located a short drive from the home of the Duke and Duchess of Cambridge, in London, in Kensington Palace, and attended by George, aged 8, and Charlotte The 6-year-old and 3-year-old Louis are in kindergarten in Wilcox, stressing that the teachers treat Prince William's children like other children at school.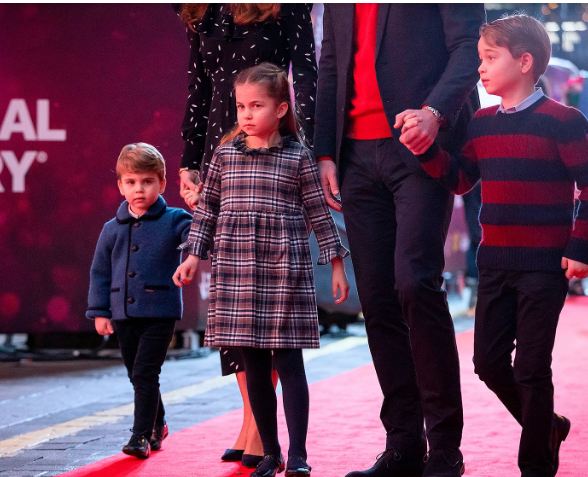 Prince George, Princess Charlotte and Prince Louis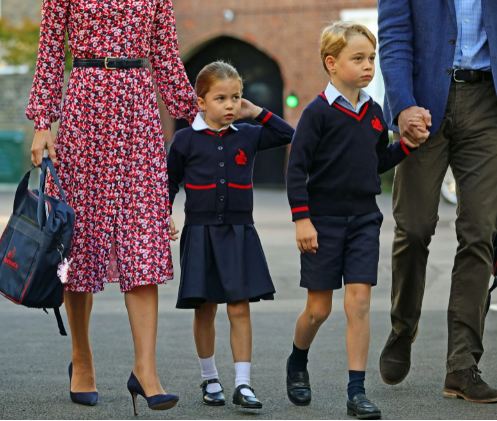 Prince George and Princess Charlotte
According to what the website published, the two Princes George and Charlotte are known in their school and among their friends at school by the names George Cambridge and Charlotte Cambridge, a name made up of the first name of each of them in addition to the name of the noble British surname that their father bears, which is the title of the Duke of Cambridge, and this was the The same applies to their father, Prince William, and their uncle, Prince Harry, who were known during their school years as William and Harry of Wales, in reference to the title of their father, Prince Charles, the Crown Prince of Britain and Prince of Wales.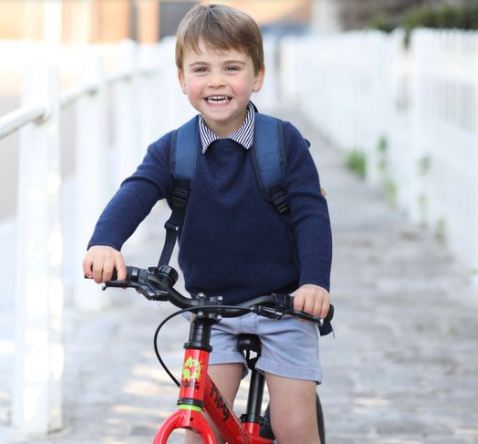 Prince Louis
According to experts, members of the royal family are not usually addressed by their second name, but by their royal titles such as His Royal Highness, (Prince / Princess) or they are addressed by their first name with the name (the house / main noble title of their parents), such as the two children of Prince Harry, who do not have royal titles. They are known by their first names with Mountbatten-Windsor Mountbatten-Windsor Which is carried by all the Queen's grandchildren and great-grandchildren who do not hold royal titles, according to a royal decree issued by the Queen in 1960, a name consisting of the name of the noble house to which the Queen "Windsor" belongs, and the family name of her late husband Prince Philip, "Mountbatten".