After the launch of the national project for the manufacture of plasma, which bears the slogan "The Treatment Inside You", and the Egyptian Minister of Health, during the opening, made a donation of plasma to be the first donor to urge citizens to donate. The Seventh Day presents its readers with everything related to blood plasma treatment, and its importance for patients.
The report, published on the website, urmc.rochester"Plasma is the largest part of the blood that consists of white blood cells, red blood cells and platelets that are important for the body's function, but plasma plays a major role because it carries blood components from all over the body, so it is separated from the rest of the blood. Its color is light yellow, and it carries the plasma Water, salts and enzymes.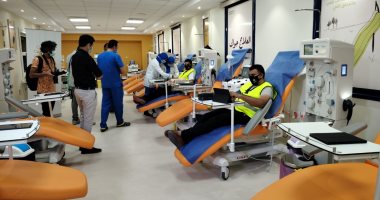 The main role of plasma is to transport nutrients, hormones and proteins to the parts of the body that need them, and the cells of the body put toxins in the plasma and remove them and clean the body, and the plasma is transferred to the parts of the blood through the circulatory system.
How does plasma keep you healthy?

Plasma is an important part of treating many serious health problems, which is why there are blood donation campaigns that ask people to donate blood plasma, because it contains antibodies, clotting factors, albumin and fibrinogen proteins, in addition to water, salts and enzymes, and all these elements are important for the body, These items are used as treatments that can help save the lives of people suffering from burns, trauma, and other medical emergencies.
Plasma proteins and antibodies are also used to treat rare chronic conditions, such as immune disorders and hemophilia.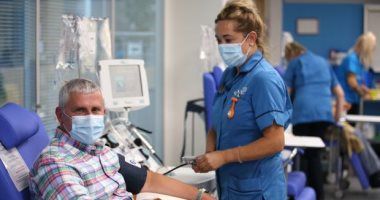 How is plasma donated?

If you want to donate plasma, you will undergo a screening process to ensure that your health is good and qualifies as a plasma donor. During the actual blood donation process, your blood is drawn through a needle placed in a vein in the arm and a special machine separates the plasma and platelets from the blood sample, and this process is called plasmapheresis . The remaining red blood cells and other blood components are then returned to your body, with a little saline solution. Finally, people can donate plasma every 28 days.