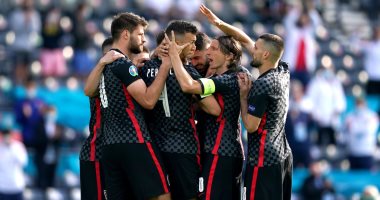 The Croatian team will host its Slovenian counterpart in the confrontation scheduled to be held at the "Maximir Stadion", at 9:00 pm today, Tuesday, as part of the sixth round of European qualifiers for the 2022 World Cup.
Croatia will play tonight's match and share the top spot in Group H with Russia with 10 points each from a total of 5 matches played by each of them, while Slovenia is in third place with 7 points.
The Croatian national team snatched a fatal victory from its Slovak host, with a goal for free, in the confrontation that took place between them last Saturday evening, at the "Antona Malatinskiu" stadium, in the fifth round competitions.
Croatia midfielder Luka Modric will miss the Slovenia match.
And the Croatia national team account, via the social networking site "Twitter", revealed that the duo, Luka Modric and Ante Bodemir, did not join the list for the Slovenia match..
And the Spanish newspaper, "Marca", confirmed that the medical staff of the Real Madrid team provided his Croatian counterpart with a medical advice not to risk the participation of Modric due to the increase in the physical load for fear of being injured, which led to a decision not to include him in the list of the Slovenia match..
Luka Modric will return to Real Madrid, and Ante Demir to Osasuna before the international break ends.