Yo-yo diet or yo-yo diet results from a cycle of weight loss and gain and then losing it again, similar to the "yo-yo" game, where many people follow diet regimes to lose weight and after losing weight they return to gaining weight again, in this report we learn about the risks of losing weight and then gaining it more than once, according tohealthshots".

What is the yo-yo diet?
Yo-yo diet, resulting from following a diet to lose weight and after a period of time gaining weight again, in the long run, following the "yo-yo diet" affects weight loss and the rate of fat burning, with weight loss you lose fat and muscle, but when you regain it, you gain fat and not gain Muscle affects your body's ability to lose weight again.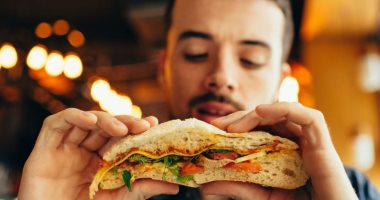 The dangers of the yo-yo diet
When you lose weight all of a sudden, you lose muscle, and when you gain weight again, it doesn't come back because the lost muscle, it comes back as fat so you are now back to your original weight but with a higher percentage of fat and poor body tone, and because you lost muscle and now gained more fat, The body slows down and metabolism becomes difficult. Thus, the next time you want to lose weight, it becomes more difficult even with a strict diet.
Yo-yo diet can end up doing more harm than good – in most cases affecting your digestive system, your energy, your mood, and your body shape.