International star Zendaya is one of the kings of the red carpet, she is very good at choosing her clothes, and appearing in attractive and very different looks, she is not afraid to try new styles on major events, especially dresses that feature metallic details.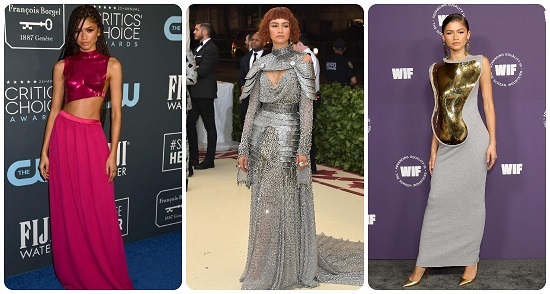 Zendaya in elegant metallic dresses
In this report, we monitor the most prominent looks of Zendaya on the red carpet in charming metallic dresses.
Zendaya's most beautiful metallic dresses on the red carpet
Zendaya appeared on the red carpet at the Met Gala, wearing a sparkling silver Versace dress that resembled the legendary dress of female warriors. The dress came with a low neckline, sleeveless, and featured a thigh-high slit and silver tassels punctuating it. A high-necked silver metallic shield was added over her outfit. With extra graduated sleeves, with a short haircut.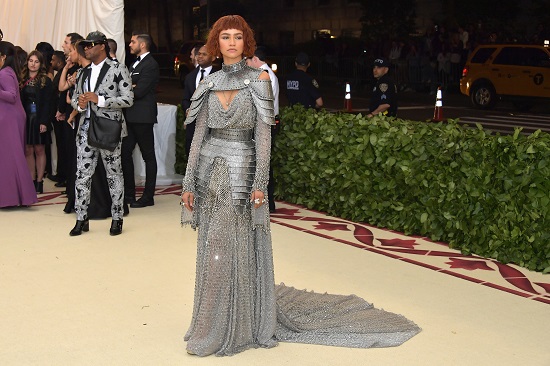 Metallic dress from Versace
At the Critics' Choice Awards, Zendaya wore a pastel pink dress consisting of a metallic pink metallic bodice that was customized to fit her body shape, she paired this with a simple matching skirt and had her hair pulled back in elegant braids to complete the look..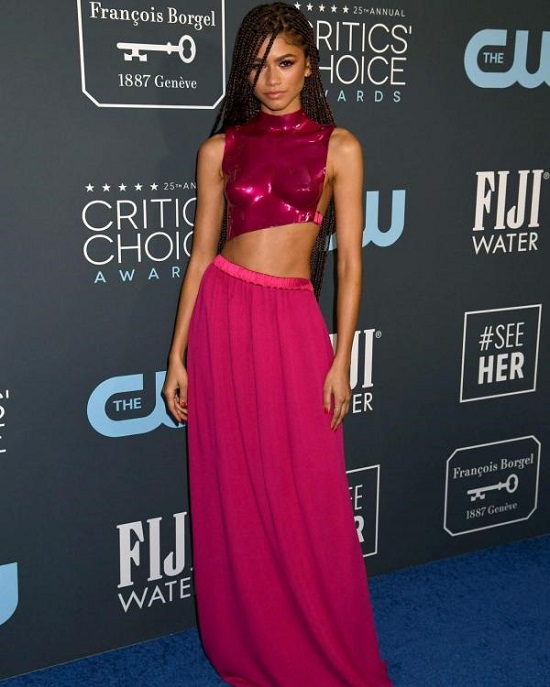 Metallic pink dress
On the red carpet, Zendaya wore a distinctive Tom Ford dress, consisting of two contrasting colors, gray and gold, the dress came in gray with a gold bodice, Christian high heels, and calm makeup.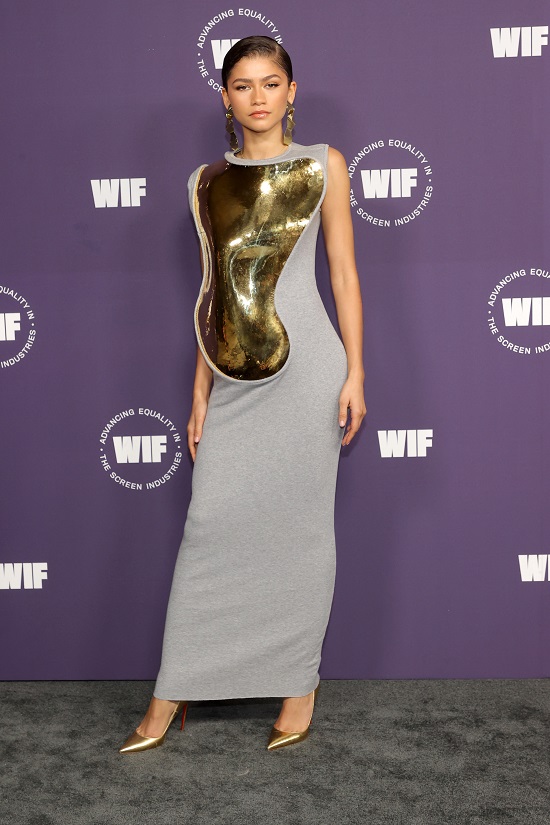 Gray dress and gold bodice