The Egyptian Football Association announced the appointment of the Portuguese Carlos Queiroz as technical director of the national team, to replace Hossam El-Badri, who was sacked a few days ago after a draw against Gabon with a goal for both in the African qualifiers for the 2022 World Cup.
Real Madrid legends in its golden age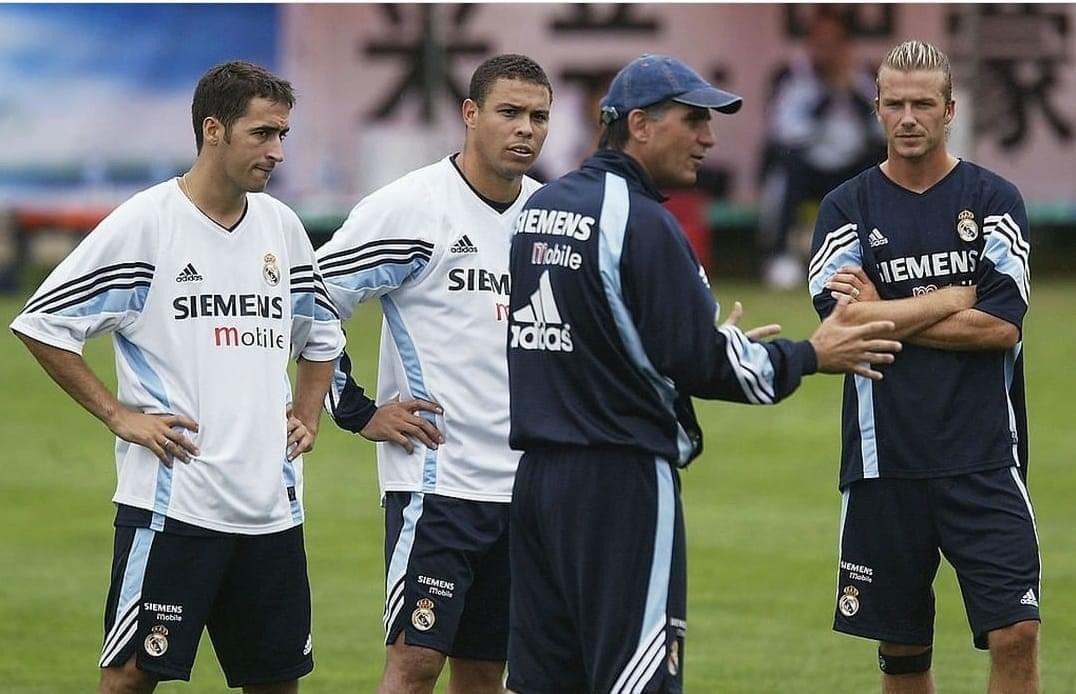 Queiroz with Raul, Ronaldo and Beckham
During his career, Queiroz trained many world-class stars, such as his time with Real Madrid, succeeding the veteran Del Bosque in the period between 2003-2004 before the end of the season, where he coached the team in his golden era, which was collecting at the time many football legends.
Queiroz trained the French Zinedine Zidane, the English David Beckham, the Portuguese Luis Figo, the Brazilian phenomenon Ronaldo, the legendary Roberto Carlos, the Spaniards Raul Gonzalez and Iker Casillas. Real Madrid, led by Queiroz, won the Spanish Super Cup, but he failed to win the Spanish League.
Cristiano Ronaldo with Portugal
Queiroz with Ronaldo
Queiroz also trained his compatriot Cristiano Ronaldo when he was an assistant coach with Sir Alex Ferguson at Manchester United, and the second time when he was coach of Portugal in the period between 2008-2010.
Rodriguez and Falcao with Colombia
In the Colombia national team, he trained many stars, led by international stars, James Rodriguez and Radamel Falcao.
Mohamed Salah with the Egyptian national team
In his new station with the Egyptian national team, after he was announced as technical director of the Pharaohs, the team will lead and will play under its leadership, the international star Mohamed Salah, the Liverpool striker, who is one of the best players in the world at the present time.