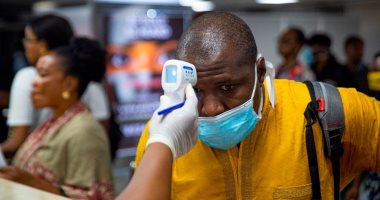 Zimbabwean Vice President Constantino Shiwinga announced the re-imposition of a night-time curfew, the prevention of public gatherings and the suspension of schools until further notice, after the country witnessed a significant increase in the number of new cases of Coronavirus (Covid-19).
Shwinga said – according to the American "ABC News" network – that Zimbabwe recorded 1,342 cases and 29 deaths affected by the emerging corona virus over the past week, in the largest weekly death toll the country has seen.
As Zimbabwean Minister of Information Nick Mangwana said – "We are very exhausted," adding that hospitals are quickly filling with Covid-19 patients, and according to the new precautionary measures, funeral ceremonies are limited to only 30 people, while other gatherings such as weddings and church ceremonies have been banned for 30 days. As well as closing restaurants and bars.
It is reported that the government had postponed the return of students to schools indefinitely, as the new semester was supposed to start tomorrow (Monday).