In a ruling believed to be the first of its kind in France, a local court ruled that a married couple was affected by what is known as turbine syndrome, after they complained of suffering from many health problems as a result of living near a farm for the production of electric power from wind..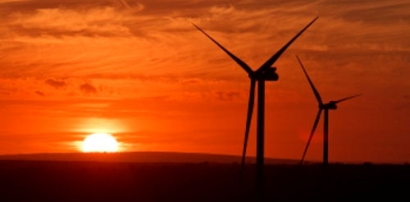 turbines
A judge in the Toulouse court ordered Luc Foquardt and his wife, Christelle, to be compensated 100,000 euros, after they claimed that they had suffered for more than two years from headaches, insomnia, heart disorders and depression, as well as dizziness and ringing in the ears, according to the Guardian website. Vibrations from six turbines operating on a wind farm 700 meters from their home in southern France.
The couple reported that health problems began to disturb their lives five years after installing the wind turbines in 2008, and Fockart noted that the effect of the noise from the turbines, which he likened to a washing machine running nearby constantly, was increased by the clearing of the forest area separating the wind farm About the residential area.
The couple said that they noticed the disappearance of the health damage they suffered after they left for a short period in 2015, and it is reported that an Australian study found that the infection with what is known as wind turbine syndrome is likely to occur due to psychological factors resulting from public concern about health warnings published by activists around the world. Live near wind farms.