Some consider it a simple exercise and others see it as a form of torment, but everyone agrees on its importance, and despite the exercise's fame for its effectiveness in burning belly fat, it is an exercise to strengthen the entire body if you perform it correctly. The plank exercise works on a variety of muscles, Including chest, back, abdomen, shoulders, buttocks and inner thighs, so you need to engage all these muscles at once in order to balance, keep your body weight off the ground, and keep your body in a proper position.
There are quite a few variations of the plank exercise to choose from, the standard raised plank to the forearm plank and the lateral inclined plank, although both are technically a full-body exercise but the side plank works on the oblique sides, and the forearm plank works the muscle The deltoid and abdomen, while the full arm plank works on the chest and abdomen. The correct way to do the exercise is mentioned by Bustle as follows:
How to do the plank correctly:
Start on your hands and knees in a four-legged position.
Place the palms of your hands under your shoulders, extend your fingers, and push them into the floor as you raise yourself. (Think of a push-up position.) Your arms should be straight, but not locked.
Bring your legs straight behind you, put your toes down, and lift your knees off the floor.
Walk your feet together to engage the inner thighs.
Tighten the buttocks muscles and keep the abdominal muscles lifted to the spine.
Make sure your hips are in line with your shoulders to keep your back flat.
Move your body forward slightly so that your chin is above your thumbs.
Try to hold yourself for 30 to 60 seconds.
3 mistakes to avoid during plank exercises:
1. To get the most out of the exercise and to lose weight with it, don't focus on how long you spend, but rather pay attention to keeping your body straight and in proper alignment so you can effectively activate all the right muscles. This is the most important component, and as soon as you feel tired, take a break, and then try to get back to your workout again."
2. Common mistakes include locking your elbows, letting your hips hang in the middle and feeling tired, and raising your butt as a way to ease movement, because the abdominal and arm muscles begin to get tired, and the lowering of the thighs toward the pelvis, puts pressure on the lower back.
3. One of the biggest mistakes is that your body is not straight, and this can cause you pain. Your body must remain straight during the plank.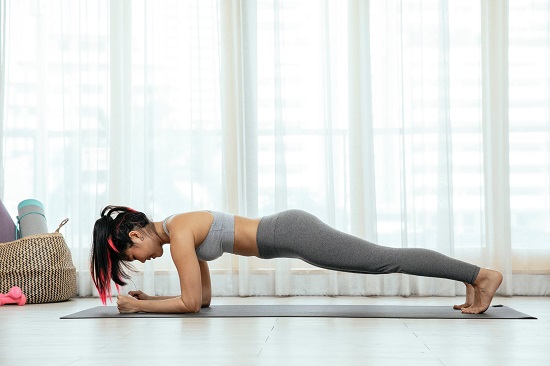 blanc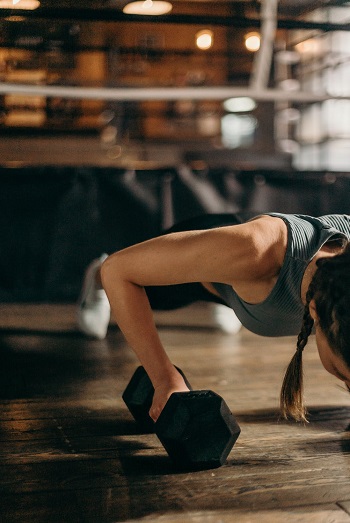 plank exercises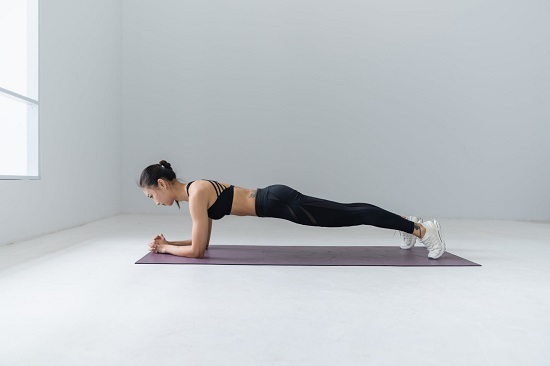 plank exercise