Beauty consists of many factors, but we all know that without proper care our appearance will not be bright and amazing, we may use different life hacks to look more self-confident and successful, beauty tricks are endless.
In the following report, Bright Side shows some tricks to help you in your beauty routine, and you can use them every day:
1. Get rid of pimples and blemishes with the help of salt
Many girls try to reduce inflammation in the skin through the use of ice, but there is a very good ingredient that you can find at home, which is salt. It is a well-known antibacterial remedy that helps to draw oils from the pores, and this is exactly what you need to get rid of pimples.
Take a teaspoon of sea salt and add enough water to make a paste, apply it immediately and let it dry, for sensitive skin, it is better to leave it for 10 minutes, after that, wash your face with warm water.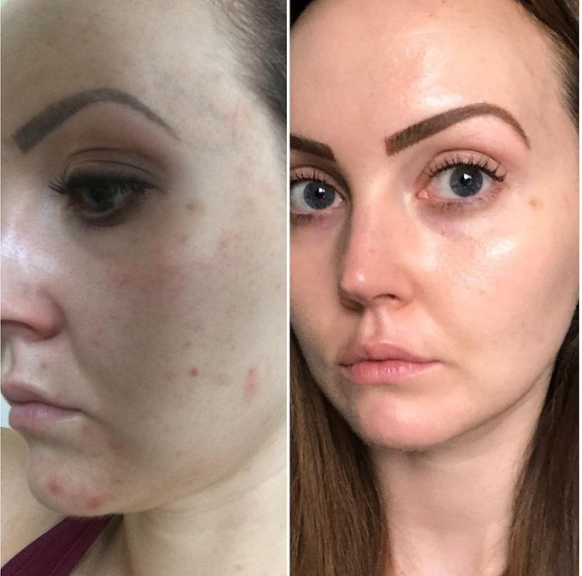 Get rid of pimples with salt
2. Use a toothbrush on your lips to remove dead skin cells
If you are tired of dry lips and want to improve their condition without using a lot of cream without results, this method is definitely suitable for you, take a toothbrush, wet it and start gently massaging your lips in circles until the dead skin is removed and your lips are soft, and after that, apply some moisturizing cream .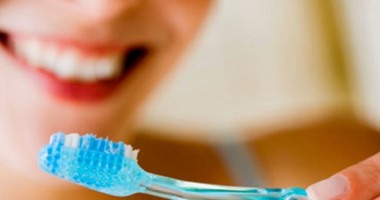 Toothbrush for exfoliating lips
3. Repair make-up stains
Have you ever put a spot of makeup on your clothes? Sometimes, you're in a hurry and getting ready to go to work or to a party and accidentally drop makeup on your blouse or shirt.
Every girl knows how difficult it is to get rid of these stains, and there is a very simple and fast, just put a little shaving cream on the spot and leave it and then put it in the washing machine or clean it by hand.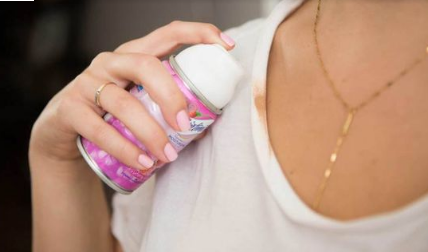 Make up stain repair
4. Make your hair thicker with eggs
Eggs are a product that can help not only improve your complexion, but also thicken your hair. Just whisk 2-3 eggs in a cup and wash your hair with it. Leave this mask for 3-5 minutes, then rinse it off and follow with conditioner. After using this egg treatment for your hair Once or twice a week, you will notice a positive difference.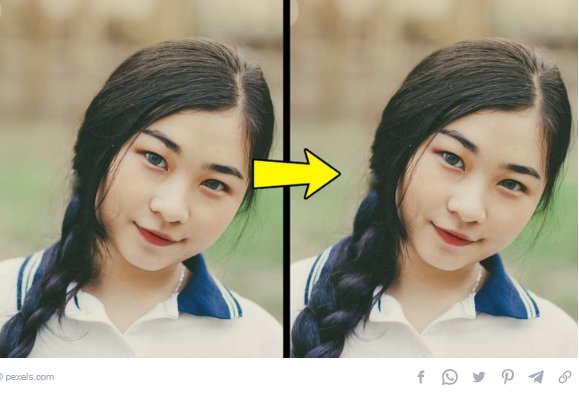 eggs for hair density
5. Make your lipstick matte
It is almost very easy to make any lipstick matte, just use a tissue and translucent powder.
Apply any lipstick you wish to make matte, take a tissue, cover your mouth with one layer, and then use a brush and translucent powder, and gently apply the powder to the tissue on your mouth.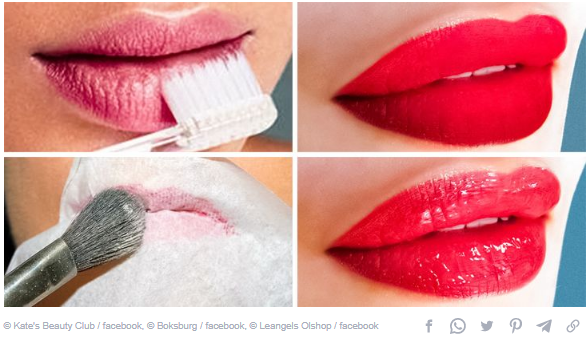 matte lipstick