The change of seasons means it's time to change your wardrobe, but it also means it's time to change up your skincare routine. In summer, we tend to opt for lightweight gel moisturizers and cooling products to combat the heat, as winter brings in a colder, drier climate that can wreak havoc on your skin. Seriously, and because skin care experts are more concerned with their beauty, here's a quote from "whowhatwearSome steps that some of them avoid in the winter to preserve the skin.
Don't skip the eye cream
"I know a lot of people struggle with eye creams and don't know if they're really necessary, but I can't do without them," says Erin Gans, a beauty editor. "Dry and wrinkled, for the morning I like to use something a little lighter and help tighten, and at night, I'll press something a little richer to help give my eye area nourishment while I sleep."
Oil-free moisturizers
"I actually don't make a lot of changes to my facial routine once winter hits, I hit it hard and like to stay consistent to keep my acne-prone skin in check," Gans adds. Which usually means choosing a richer face cream, rather than the lighter, oil-free formulas I gravitate toward during spring and summer."
Treat the scalp like the face
We should treat our hair and scalp with the same level of care we do all year round, but many really deal with it once winter comes. To avoid dryness, dandruff, and itching, replace your regular shampoo with this gentle one to exfoliate once a week to get rid of all the residue without stripping your hair and scalp of essential moisture. Which is applied in the shower or after shampoo.
Don't forget the body wash
"My skin has become more sensitive this year for some reason, so it's more prone to irritation and dryness, so I make sure to cover my body in lotion after I shower, so I take care of the moisture so my skin looks smoother," says Sarah Yang, editor-in-chief of a beauty magazine. "
Don't forget to moisturize
"Because my skin gets really dry, I always make sure to keep some type of face moisturizer on hand, so I can apply it throughout the day," Yang adds. "I've also discovered the power of facial oils, so I like to add that to my routine either in the morning or at night." Basically, I constantly put some type of hydrating product on my face during the winter."
Masks several times a week
She adds, "Because my skin is prone to dryness as I mentioned before, so it is especially prone in the winter. I make sure to use a face mask two to three times a week to give my skin an extra boost of moisture."
I don't over wash my face
She adds, "I can get a little fidgety with washing my face sometimes, but in the winter I try to avoid overdoing it. So I try to be as gentle as possible with my face washing routine. I shower in the morning and before bed, but I make sure to use A very gentle cleanser. I also avoid anything harsh, like chemical exfoliators that are high in concentration, or rubbing my face a lot."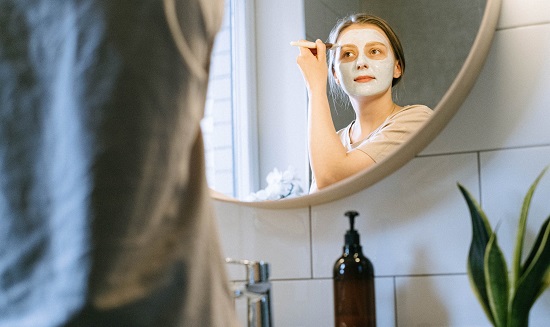 Skin care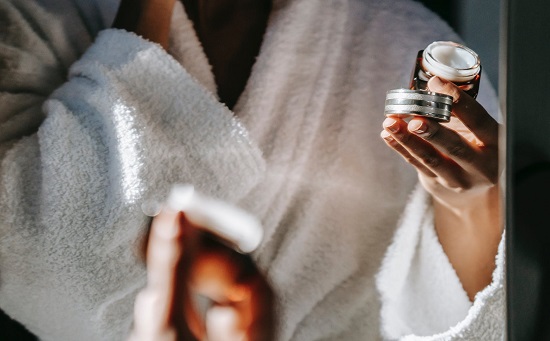 Skin care