This weekend witnessed the sale of 8 rare pieces of the late star Hind Rostom's jewelry at an auction organized by Sotheby's in the Swiss city of Geneva, according to Al Arabiya.
Some of these jewelry were displayed in Dubai last year before the entire collection participated in an auction, and they all sold in numbers that exceeded expectations, with the price of the diamond bracelet decorated with emerald stones at auction for $ 57,627.
Hind Rostom
The diamond necklace, signed by Chatila Jewelers, retailed for $30,186, while the 1960 diamond earrings, designed by David Webb, were priced at $22,200.
Hind Rostom was known for her passion for jewelry, which she sought to obtain from different parts of the world, as she designed some of the pieces she wore herself, and was known for her passion for diamonds and rubies, and she regularly participated in jewelry auctions.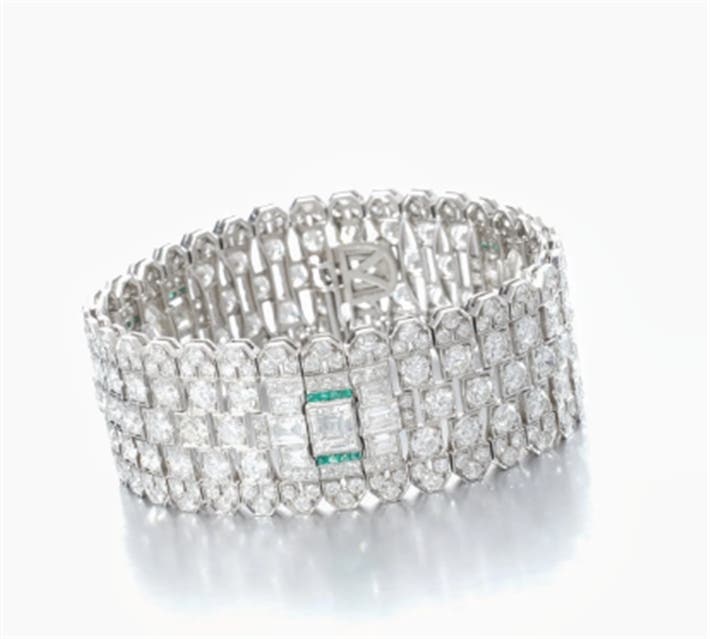 Diamond and emerald bracelet
The late star holds the title of first lady of Egyptian cinema, as she participated in more than 80 films in the golden age of cinema, and was also nicknamed Marilyn Monroe in the Arab world, but she refused this comparison.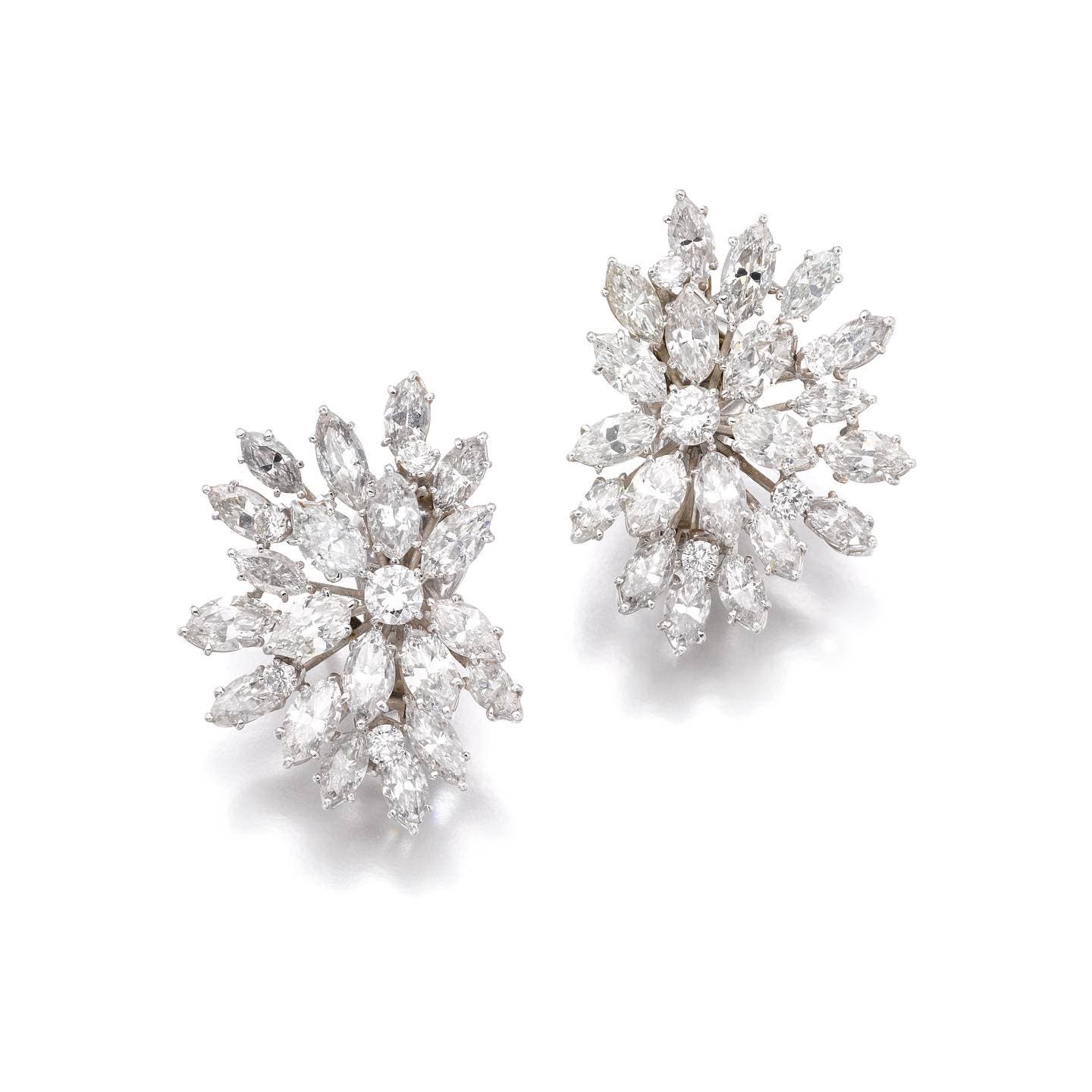 Earrings by David Webb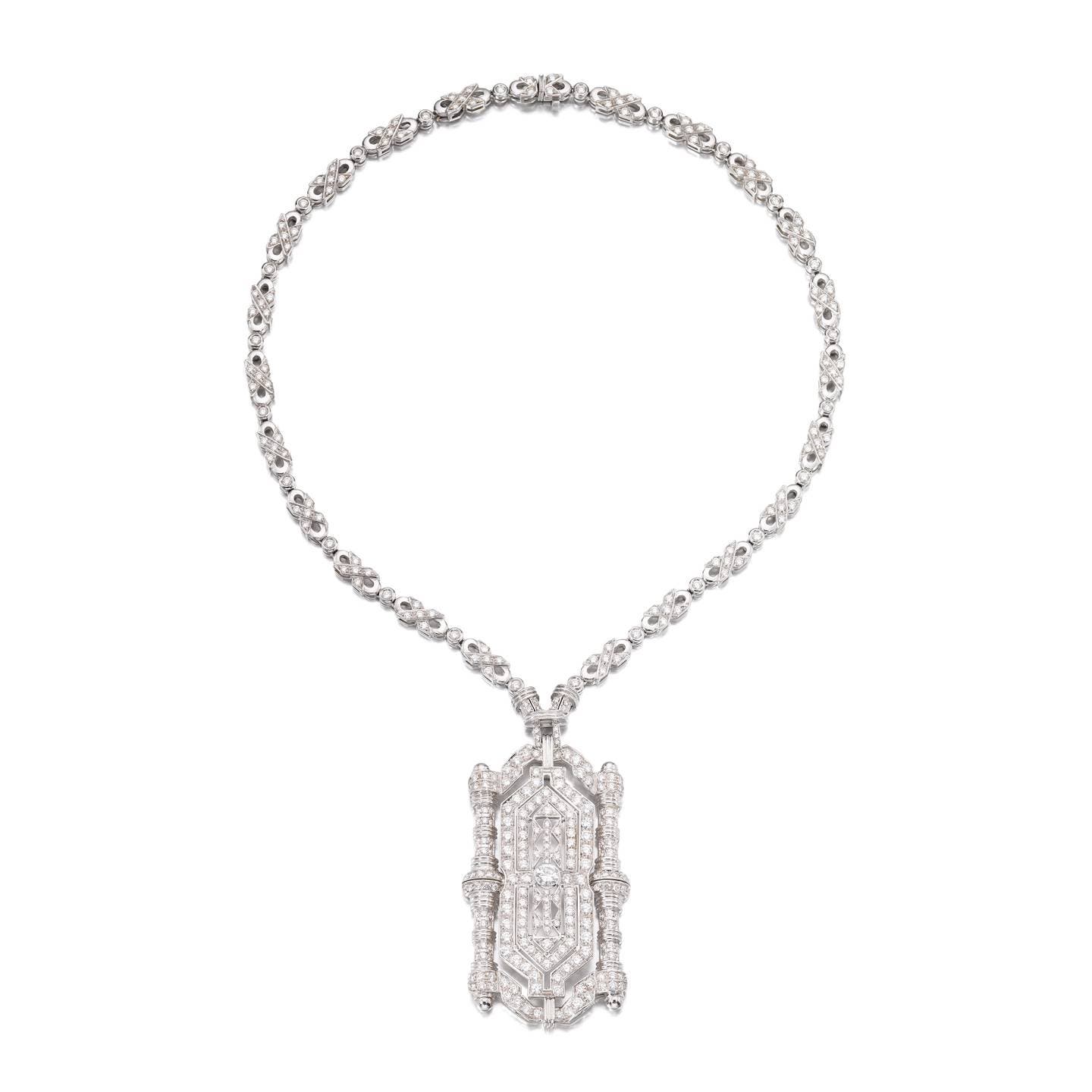 diamond necklace
Hind Rostom, her real name is Nariman Hussein Murad. Acting tests to choose a group of new faces to participate in the movie "Flowers and Thorns" in the year 1947, but director Helmy Rafla liked her at the time and gave her a small role.
Then she presented the role of a "loose" girl in only two scenes in his movie "The Women Don't Know They Lie" with Ismail Yassin, Shadia, and Shukri Sarhan, after which she launched into the art sky.
She presented up to 100 films, one of the most famous films in Egyptian cinema, remaining among the most prominent characters of India, "Hanuma" in Bab Al-Hadid, "Toha" in the movie "Touha" with Mohsen Sarhan, directed by Hassan Al-Saifi, and "Tohma" in the movie "Ismail Yassin fi" Insane Hospital" and Aziza in "Ibn Hamido" with Ahmed Ramzy.
In 1979, the artistic career of a star who fell in love with the cinema screen ended, as Hind Rostom retired from art while she was at the height of her stardom, out of respect for the wishes of her husband, Dr. Muhammad Fayyad, whom she married after her divorce from director Hassan Reda.