A British girl suffers from a rare disease that has restricted her food to eating only fruits and vegetables, since 8-year-old Lily Ann Wallis, from Immingham, contracted phenylketonuria at birth, she has been eating only fruits and vegetables.
Her illness means that she cannot eat more than 4 grams of protein per day, a simple example, she cannot eat chicken breast, which contains about 54 grams, because the proteins may cause her irreversible brain damage, according to the British Daily Mail.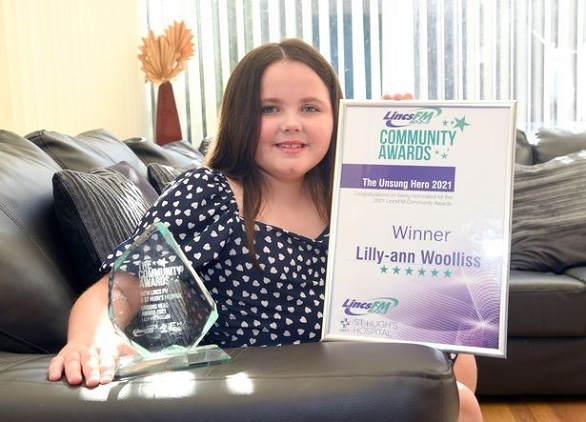 The little girl suffers from a rare disease
Since her mother Karen Wilkie was told of this diagnosis, the mother spends a large portion of her day weighing foods, drawing blood and making sure her daughter doesn't eat the wrong thing..
Karen says it's a hard life, her daughter can't visit her friends' houses because it's too hard for others to feed her, and she can't eat the same food as other kids at school, so Karen has to prepare special meals for her.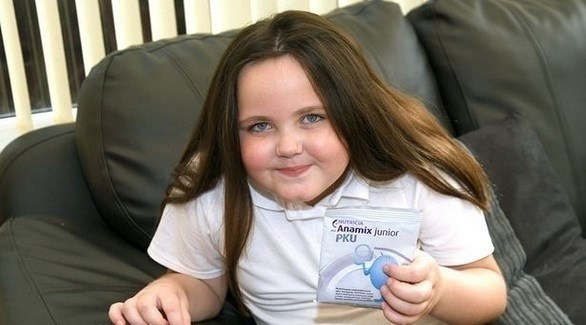 the little girl
Karen added: "The daily routine is just a work in progress to make sure everything is OK, in the morning I give her the supplements and I weigh her breakfast, she tends to eat fruit or a very small handful of cereal, then send her to school with a lunch that I have to bring myself. Because she can't eat school food, I often bring her a plate of mash and white cabbage and carrots because she can't eat meat or anything like that."
She explains that she was really shocked when her daughter was diagnosed for the first time, and she is also worried about the lack of a real support network, because she does not know anyone else who has this disease, pointing out that unfortunately there is no treatment yet for this disease, so the girl has to live with her illness for the rest of her life.