An American firefighter from the emergency crews in California carried out a humanitarian rescue operation, where he rescued a bird stuck on a lamppost for several hours and some tried to help him, but they were unable to free it.
Firefighter rescues a trapped seagull #California #watch_sky pic.twitter.com/hKuhDJKE7q

– Sky News Arabia (@skynewsarabia) September 14, 2021
Sky News re-published the video of the seagull after the rescue operation spread on social media, where the bird was stuck in a light pole in a parking lot and the bird quickly flew away, but was later caught to check on it and make sure that it was not injured while obstructing the column.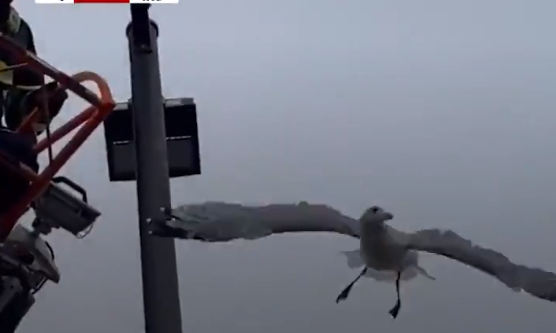 Freeing the bird from the pillar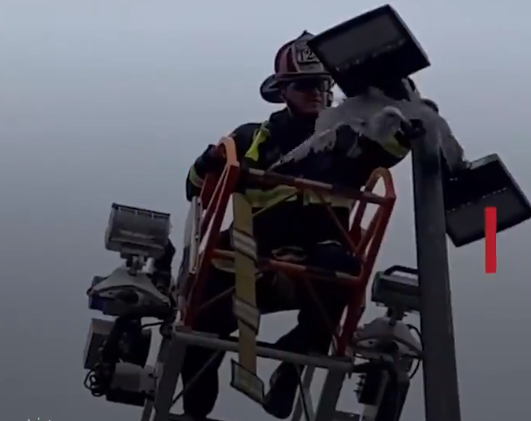 part of the rescue
In another similar scene of animal welfare, firefighters rescued a sloth clinging to a telegraph pole in the town of Alcalde Diaz, Panama, where the National Police shared a video of the sloth hanging on the utility pole as the firefighter tried to pull it away.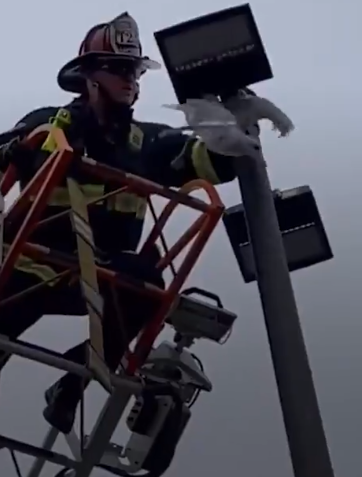 The firefighter saves the bird
The British newspaper, Daily Mail, reported that the successful rescue operation was thanks to the joint efforts of the Panama National Police, the Panama Fire Department and the Electricity Company, while the National Police in Panama did not say where the sloths were then moved.
According to the report, sloths have several species found in Panama, including the three-toed brown sloth found on the mainland.
The report indicated, that sloths are considered the slowest mammal in the world, and they move at a very slow speed of 0.15 miles per hour, as it will take them about a minute to climb from 6 to 8 feet only, however, they can move faster in the water..