Former American reality TV star, Kourtney Kardashian announced her engagement to drummer Travis Parker, on Sunday of this week, by publishing a picture of them while Travis proposed to her, with a stunning ring priced at one million dollars, which is why we review in the report the wedding rings of her other sisters and their prices, according to what he said Location " insider ".
Kim and Humphries' engagement ring
Kim Kardashian West and Humphries tied the knot in 2011, and they became famous and their marriage lasted only 72 days. Humphries presented Kim with a ring from Lorraine Schwartz, containing a 16-carat square-cut diamond in the center, and it was framed by two one-carat diamonds on both sides.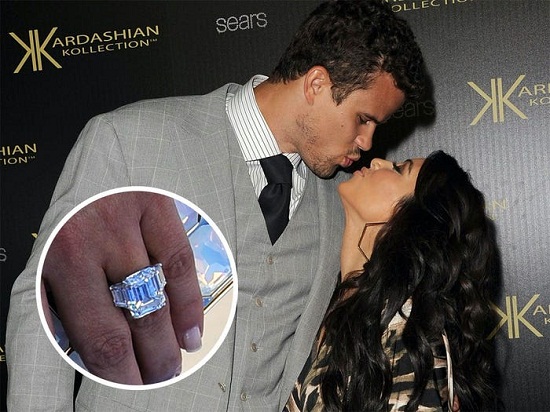 Kris Humphries and Kim Kardashian
magazine reported " US Weekly That Kim Kardashian paid for the ring at the time, breaking tradition.
The ring was supposed to be worth $2 million at one point, but when Humphreys sold it at auction in 2013, it was bought for $749,000.
Lamar Odom and Khloe Kardashian's engagement ring
In 2009, Lamar Odom chose Khloe Kardashian's engagement ring, which was made of a radiant cut ring studded with a halo, and the band was also covered with diamonds.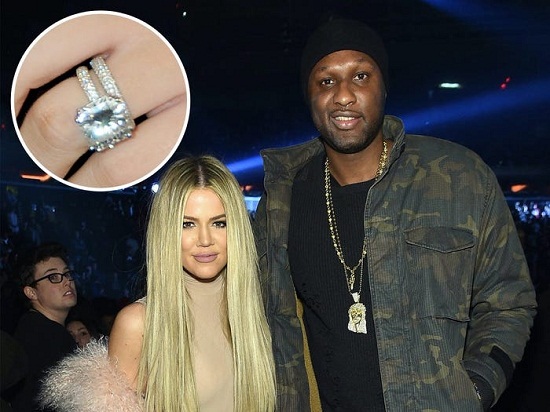 Lamar Odom and Khloe Kardashian
Khloe filed for divorce from Odom in 2013, but they didn't formally document the divorce until 2016.
Kim Kardashian and Kanye West
West proposed to Kardashian in October 2013, and gave her a specially designed 15-carat diamond ring by Lorraine Schwartz.
West later renovated the engagement ring, studded with a 20-carat diamond, but in 2016, it was estimated at $ 4.5 million, Kardashian was robbed at gunpoint on her trip to Paris, and the ring was stolen from her, along with her earrings from the Lorraine Schwartz collection, and two of Cartier bracelets, a gold Rolex watch, and more.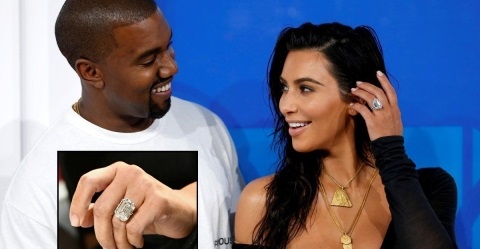 Kim kardashian
Kardashian West later wore a replica of the ring that was stolen from her in 2019, and she filed for divorce from West in February of this year.
Kourtney Kardashian Travis Parker engagement ring
Drummer Travis Parker asked fashion designer Kourtney Kardashian to marry him with a ring worth more than a million dollars, which contains an oval-cut diamond on a paved diamond band, and the 12-carat diamond.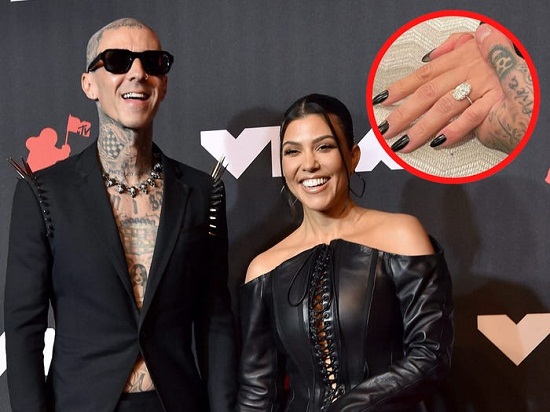 Travis and Courtney