Today, Thursday, the European leagues expressed their "categorical and unanimous rejection of any proposal related to organizing the World Cup every two years," after the meeting of the Board of Directors in Nyon (Switzerland)..
"The leagues will work together with the relevant parties to prevent football authorities from taking unilateral decisions that harm local football, which is the foundation of our industry and is of great importance to clubs, players and fans across Europe and the world," they said.
And in a statement published after the meeting of the council, which includes 13 leagues, including the Spanish, English, German, Italian, Portuguese and French, they ruled out that the option of the International Football Association (FIFA) to hold the World Cup competitions every two years could solve the existing problems at the present time.
"The new, renewed and expanded football competitions for clubs and national teams, both at the continental and global levels, are not the solutions to the current problems in our game, which has an already crowded agenda," the statement added.
As for the league links, "the table requires a final agreement from all parties involved, and this may be the result of a delicate balance between football for clubs and national teams and football for local and international clubs."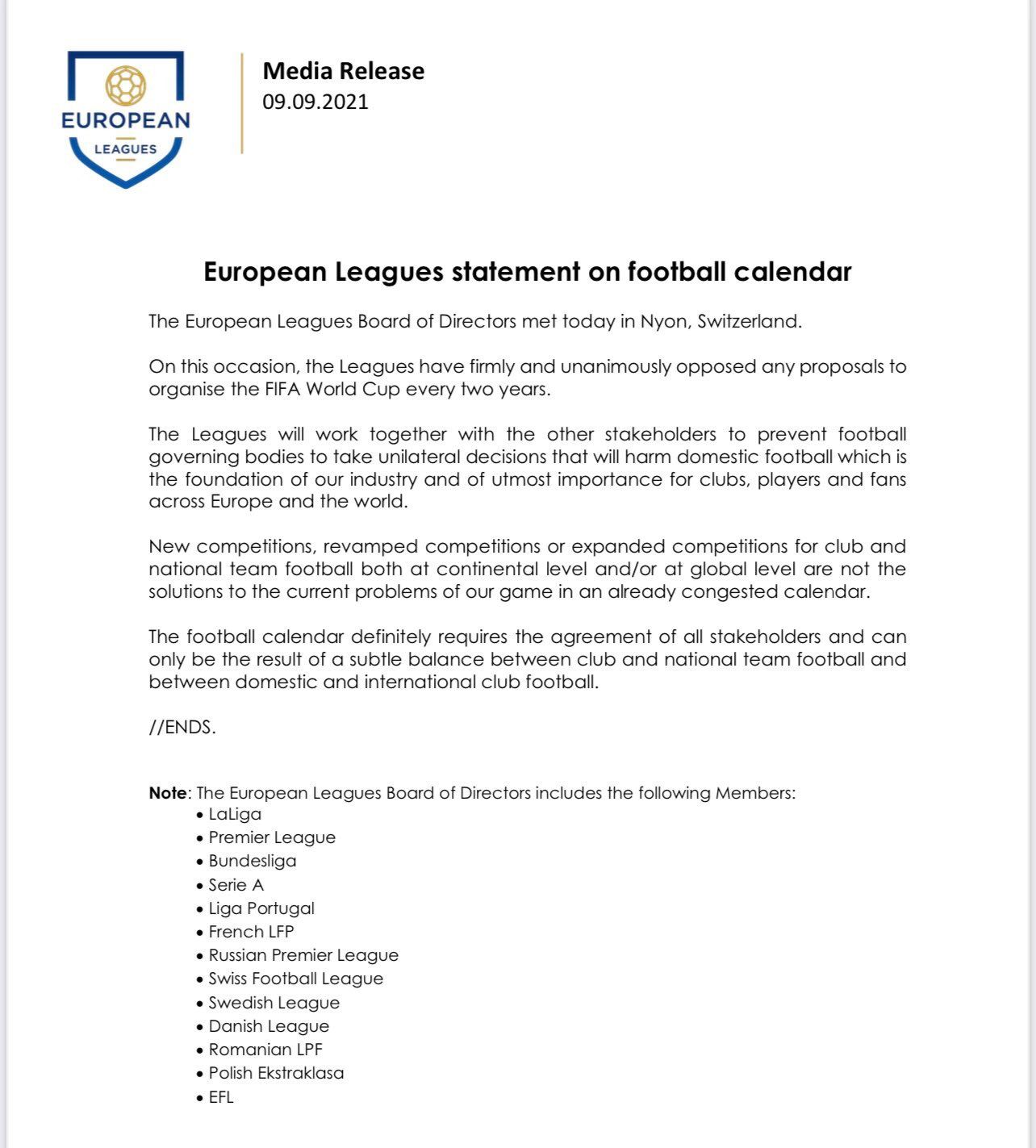 Refusal to hold the World Cup every two years