The Egyptian international Amr Warda, the player of Anorthosis Famagusta of Cyprus, is in the official line-up of the team, in which he will play his team's match against his Serbian counterpart, Partizan Belgrade, in the confrontation that will take place at nine in the evening today, Thursday, at the "New GSB Stadium" in the first round of Group Two competitions for the group stage. European Conference Championship.
The appearance is the first for Egyptian players in the European Conference League championship created this season by the European Football Association.
Amr Warda is seeking to restore his level and provide a performance that will push him to move to the largest European leagues after his departure during the last summer transfer period from the Greek club PAOK.
The formation of the Cypriot club Anorthosis Famagusta was as follows.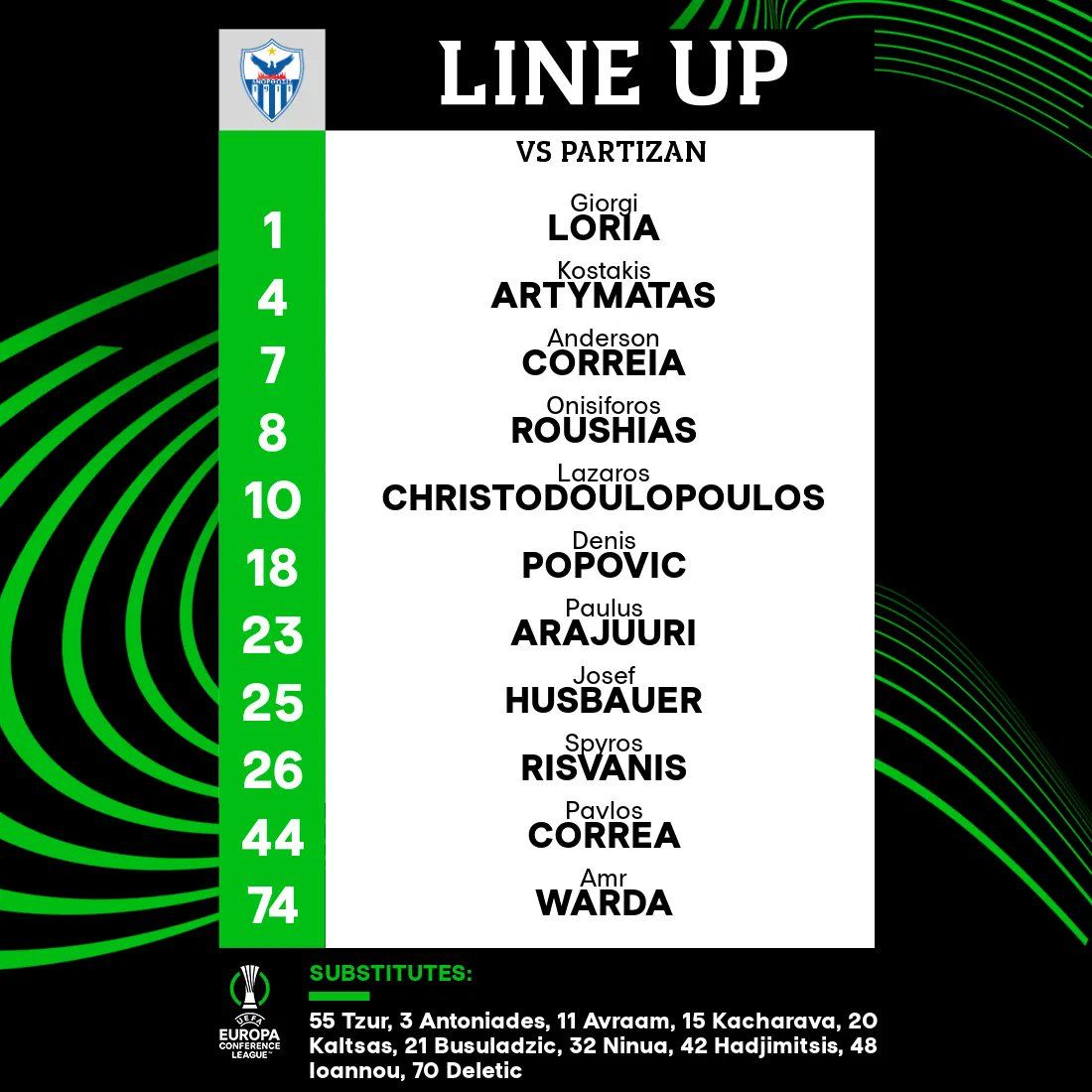 Anorthosis Famagusta
The Cypriot club, Anorthosis, had officially announced the signing of the Egyptian international Amr Warda, the Greek player of PAOK, in a free transfer deal during the current summer transfer period.
The Cypriot club Anorthosis presented its new player, the Egyptian playmaker Amr Warda, coming from the Greek PAOK, and the player is wearing the number 74.
Anorthosis secured his place in the group stage of the European Conference League, the newly inaugurated tournament, after he eliminated the Hapoel Beersheba team from the qualifiers.
The Anorthosis team was drawn in the second group of the tournament with teams: Belgian Gent, Serbian Partizan and Estonian Flora.