White sugar, high fructose corn syrup, artificial colors and chemicals are among the first few ingredients mentioned on the back of candy packages, which have the maximum amount of ingredients, but did you know that most of the sweets available in the market contain 90% of the bad stuff?!.
According to a website report "healthline" Some ingredients like high fructose corn syrup can make you fat, it is cheaper and more sweet than other sweeteners and is absorbed more quickly in your body, and eating a lot of high fructose corn syrup can lead to insulin resistance, obesity, type 2 diabetes and high blood pressure.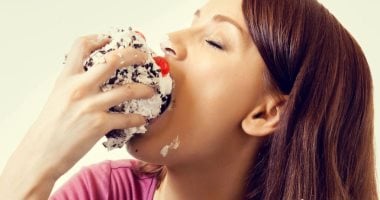 Harmful ingredients in sweets
White sugar is highly addictive because it triggers the release of chemicals – opiates and dopamine. These activate the pleasure center of the brain..
A review published in the British Journal of Sports Medicine claimed that refined sugar has a similar effect on the brain as illegal drugs, and research has found that sugar is more addictive than opioid drugs, and eating white sugar may cause drug-like effects such as overeating, Passion, tolerance, withdrawal, dependence, reward.
Artificial colors are toxic because they are made from petroleum-based ingredients, which are toxic by nature. They can cause hyperactivity, irritability, allergies and even cancer in the long run.
Is candy bad for children?

Excessive consumption of sour sweets and harmful ingredients in processed foods leads to obesity, a weak immune system, colds, frequent coughs, diabetes, depression, anxiety, ADHD, and dental problems..
These ill effects can be counteracted if our children are mobile and active, and parents need to educate themselves and read ingredient labels carefully before purchasing any food item..
Tips to get rid of sweets and sugars

Feed yourself and your children plenty of fruits and vegetables so that cravings for sweets are minimal.
So, make sure you have five fruits a day and treat yourself to a piece of candy!
Dried berries, dates and apricots can be served to sweet and saturated children, cocoa, dried fruits and nuts.