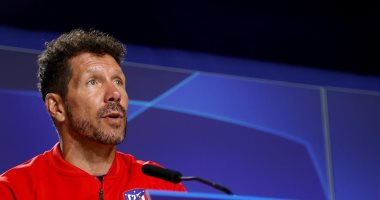 Atletico Madrid coach Diego Simeone, who this season has the strongest squad since leading Atleti nearly a decade ago, warned that he "has no obligation to any player whatsoever" and also warned of the "pressure and aggressiveness" of Porto that he leads. "Friend" Sergio Conceicao, who is a guest at the Wanda Metropolitano, at the start of the two teams' campaign in the Champions League tomorrow, Wednesday.
When asked if he was spending more time choosing his line-up now that the team has a lot more variety and quality than in the past, Simeone replied: "My approach hasn't changed much. I've always taken time to think; with the team What we have, I always act the same way."
"I have always been judged from the first day of my arrival… Why am I not being judged now? Criticism and opinion must be present. I have absolutely no obligation to anyone," the Argentine coach said during the press conference at the Wanda Metropolitano, stressing that his priority is to The club and the team win.
"I don't think about anything beyond tomorrow's match. We know the nature of the competition and we are aware of the difficulties that will be there because of the great balance in the group we are playing in," he added.
"I don't focus on anything more than the competition, which is very difficult and strong, and any mistake is paid," said Simeone, whose team is competing to qualify for the round of 16 with Milan, Liverpool and Porto.
And about his friend Conceicao, who has led the Portuguese team for years, he said, "He is a coach with energy and confidence, and he spent wonderful years leading his team," and he stressed, "I don't expect anything other than what I saw: strength, a lot of aggression, a lot of pressure in their half and speed." Great to play."
And about Antoine Griezmann, who recently returned to the team from Barcelona on loan, he said, "What we want from Griezmann is to be at the level he has always been, a very important player, with talent and the ability to score goals. And certainly he will have to work with everyone Comrades and be ready for 30, 90 or 60 minutes, depending on the team's need."