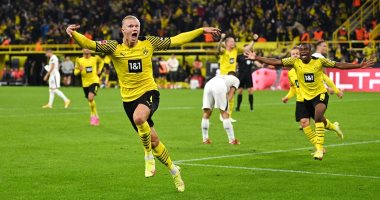 Press reports revealed the dream of the Spanish club Barcelona to include 3 golden deals in 2022 to strengthen the ranks of the first team after the departure of many in the past seasons..
Distinguished players such as Lionel Messi, Luis Suarez and Antoine Griezmann left Barcelona, ​​and he was forced to sell others such as Nelson Semedo and Firpo Junior due to the financial crisis he has suffered since the beginning of the Corona virus..
And the Spanish newspaper, "Mundo Deportivo", confirmed that there is a state of optimism controlling the Barcelona administration, led by Joan Laporta, and the Catalan club's sporting director, Matteo Alemani, that they are able to include many stars in the future and beginning next summer..
And the newspaper said, Danny Olmo is considered the German Leipzig player the first deal, as Barcelona club sought to include Olmo in the Mercato last summer and could not obtain the approval of his German counterpart despite Olmo's approval, and the administration offered 75 million euros and the penalty clause in the player's contract is 90 million euros, and Barcelona hopes to include him in the summer The next one is due to the difficulty of that in January.
The only condition for the player to move to Barcelona was Leipzig agree to his departure, which is what happens in the end.
While Erling Haaland is considered the desired target of many European clubs, led by rival Real Madrid, who has been following the player for more than a year with Borussia Dortmund and before him with Salzburg in Austria.
Barcelona is trying to compete to include the Norwegian in the summer of 2022, especially since Halland will have a penalty clause from next June 30 worth 90 million euros to leave, although the amount is still large for the management of the Catalan club due to the financial crisis he suffers from, but at least he knows the price of the player if He wanted to buy it even though it was difficult.
The player's salary will not be less than 30 million euros, although the commission of his agent, Mino Raiola, is the most difficult deal in the deal.
Paul Pogba is also considered an opportunity against Barcelona, ​​especially since his contract with Manchester United expires on June 30, and Barcelona will try to obtain the services of the Frenchman to support the midfield with a unique star who won the World Cup..
And it makes it easier for Barcelona, ​​​​the deal is free to settle, but there are competitors on top of them also Real Madrid, Juventus and others, but also his agent, Mino Raiola, and therefore it will require paying a large commission to settle the deal, as is the case in the Haaland deal, next to Pogba's salary.