Former Canadian model Linda Evangelista has filed a $50 million lawsuit in New York federal court, against a company that claimed it promoted misleading ads about cosmetic surgery without warning customers about the side effects of its procedures, and accused the company of defaming it for negligence and misleading ads. Claims and failure to warn customers of potential side effects.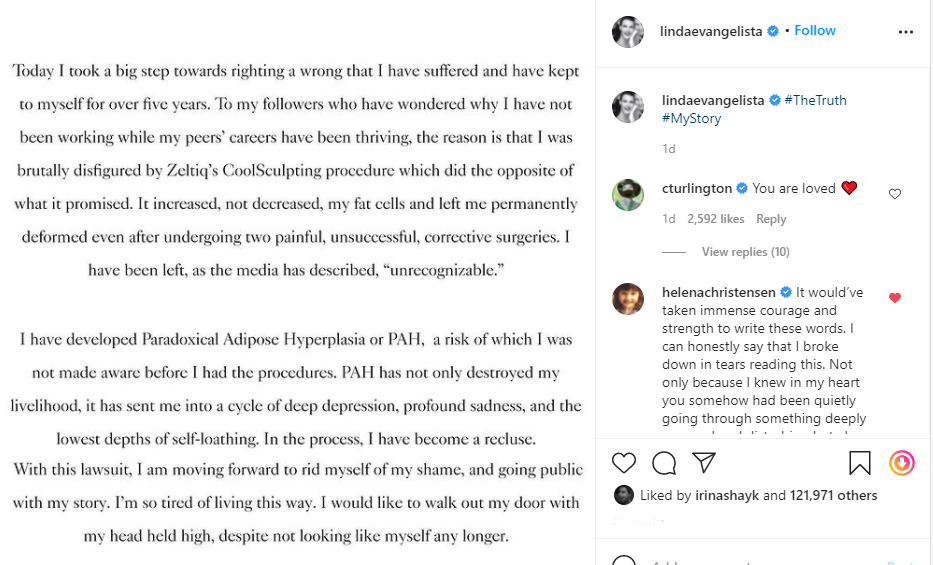 Linda Evangelista on Instagram
And former model Linda Evangelista revealed that she was left "permanently disfigured" after a failed plastic surgery, and added: "She was brutally disfigured as a result of rare side effects from a plastic surgery she underwent five years ago," according to what the newspaper reported. hollywoodlife.
Former model Linda Evangelista, 56, explained why she was absent from the spotlight with a post on her Instagram account, saying: "To my followers who wonder why I don't work while my peers in the profession are in a state of vigor and brilliance, I say that the reason is that I was brutally disfigured by surgery Removing the fat did the opposite of what was intended.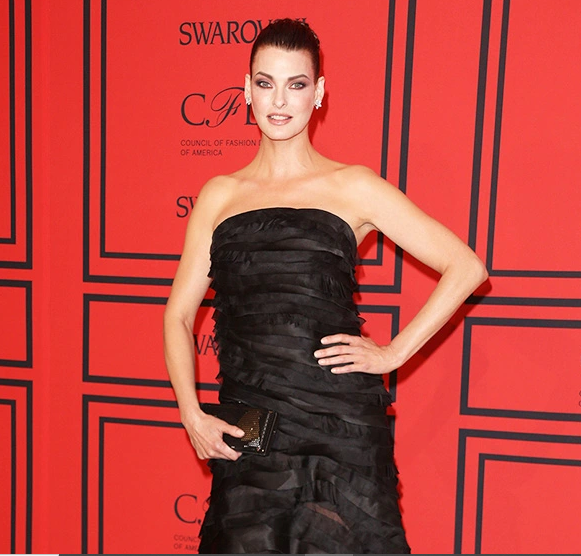 Canadian supermodel
And she continued, "I suffered from paradoxical lip hyperplasia after the surgical intervention, which causes swelling in the areas that underwent treatment, and the paradoxical fat enlargement not only destroyed my livelihood, but also pushed me into a cycle of severe depression, deep sadness and extremes of self-loathing until I became isolated."
In her statement, she said, "I have taken a huge step towards correcting a mistake I have suffered and have kept to myself for over five years, and have gone on to tell fans that she is seeking legal action because she was not properly warned about the side effects of the procedure." or PAH , which is a risk I was not aware of before I had the procedure.
On her final position, she said, "With this lawsuit, I am going forward to rid myself of shame, and to make my story public. I am tired of living this way. I would like to walk out my door with a raised arm, even though I no longer look like myself."