If you and your boyfriend both live alone and in England, you can form a support bubble, which means that you can spend as much as time as you want in each other's company, inside or outside a house. You don't have to keep a 2m distance from one another, and you can stay overnight at each other's house.
If you are living alone, and your partner is in a shared household (or vice versa), matters get complicated. You can still form a support bubble with your boyfriend but it will also be with his household, and it would be the only bubble allowed to that household.
What this means is that if one of your boyfriend's housemates has a partner who is – like you – living elsewhere and alone, that couple will be prevented from meeting up.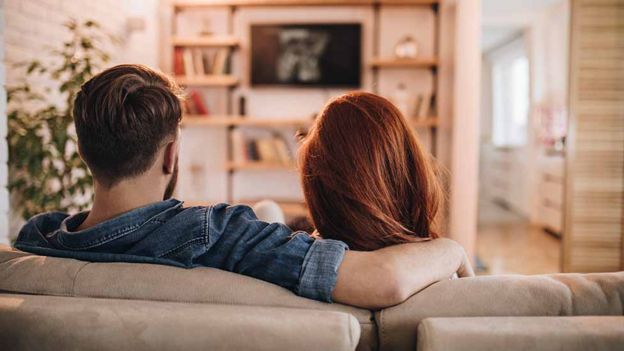 Support bubbles are for the benefit of people who are living alone (or alone with children). If both you and your boyfriend are living in shared households, you are not allowed to form one and you are restricted to meeting outdoors and at a distance of 2m from each other.
Northern Ireland has also introduced support bubbles while Scotland and Wales now allow a similar arrangement known as "extended households". In all of these, if one person taking part develops symptoms, every member of the bubble or extended household must self-isolate.