Intestinal parasite infection affects tens of millions of people in the world, especially children, and it can be infected due to poor hygiene and can be spread by household pets such as dogs and cats, and a new trend has emerged in the world that has spread through the "Tik Tok" application to use papaya seeds to get rid of parasites Intestinal, is this true and does papaya seeds treat parasites, this is what we learn through the Cleveland Clinic website.
Roundworms usually enter your body through hand-to-mouth transmission. Infection can occur by touching soil or pet feces that are full of worm eggs, and then not washing your hands.
Worms can also enter your body if you eat contaminated produce or undercooked meat or drink contaminated water.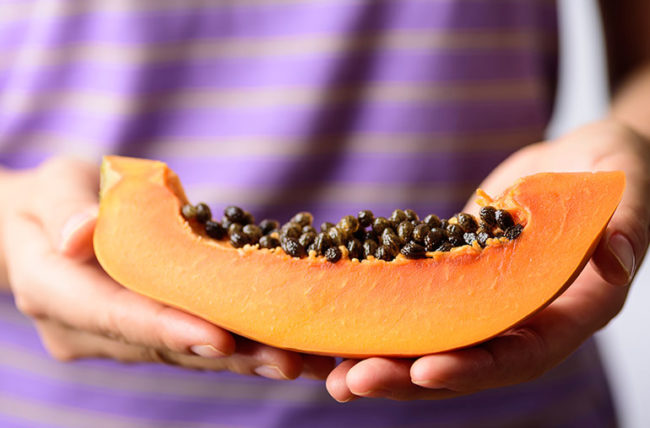 Do papaya seeds work against parasites?

There is little evidence to suggest that papaya fruit can act as a treatment tool against parasites, but it is unreliable due to its lack of it.
A study focused on 60 Nigerian children who had evidence of intestinal parasites and researchers reported that 71% of the children who received papaya seeds as a treatment were cured of the parasites.
Another study identified papaya seeds as a potential alternative solution for eliminating parasites in animals and goats.
However, scientists need more studies and evidence to know if papaya seeds really work and if they are safe for human use.
An additional concern about papaya seeds is that eating them in large quantities can harm your health.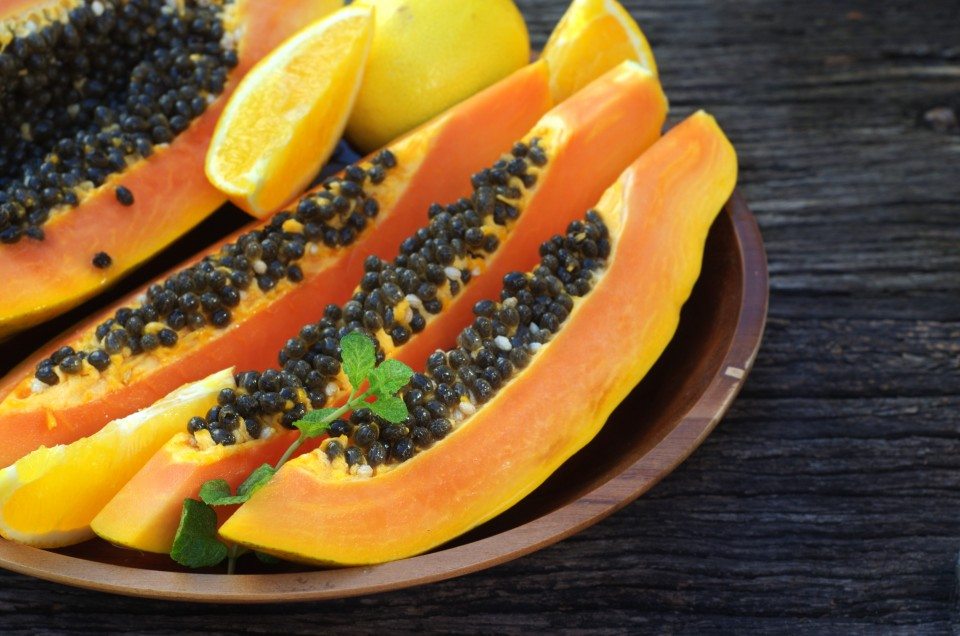 What should you do if you suffer from stomach worms?

Symptoms of parasites can include the appearance of live worms in your stool. Other symptoms include:
-Diarrhea.
-nausea.
Unexplained weight loss.
-bleeding.
-Anemia.
Stomach tightness.
Treatment for intestinal worms usually involves going to your doctor, who will prescribe medications to help get rid of the worms.
Papaya seeds or supplements should not be relied upon as a primary form of treatment, as there is not enough scientific evidence at this time to declare whether this is effective or safe for human consumption.
The dangers of self-diagnosing parasites

It is dangerous to diagnose yourself with parasites, and you should go to the doctor when the above symptoms appear, as frequent diarrhea or a cramped abdomen can be a sign of many other digestive problems, including:
Irritable bowel syndrome.
Inflammatory bowel disease.
Celiac disease.
Pancreatic disorders.
Thyroid disorders.
neoplasms;
Bacterial overgrowth in the small intestine.
Connective tissue disorders.
Intestinal motility disorders.
Peptic ulcer disorders.
cholecystitis