She loved the world of fashion and used to spend her free time looking at different designs of dresses, and everything that is new and different in the world of fashion, until she began to design in her imagination different designs of dresses, and she used her artistic talent to draw designs on paper and used leftovers, fruits and paper money in the embodiment of dresses, that she wove in her imagination.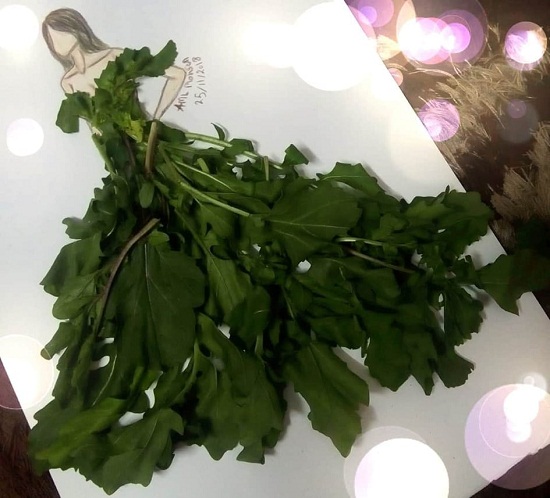 latest design
30-year-old Amal Mohsen El-Sawy, who holds a Bachelor of Arts in Oriental Languages, Department of Hebrew Language, spoke about her artistic talent for drawing dresses with waste. She told Al-Youm Al-Sabeeh: I felt an empty space, especially that I did not work, so I began to draw designs for dresses on paper and publish them on social networking sites, and I began to know, but in a limited way, to the extent that I began to design with waste, and the story started by chance.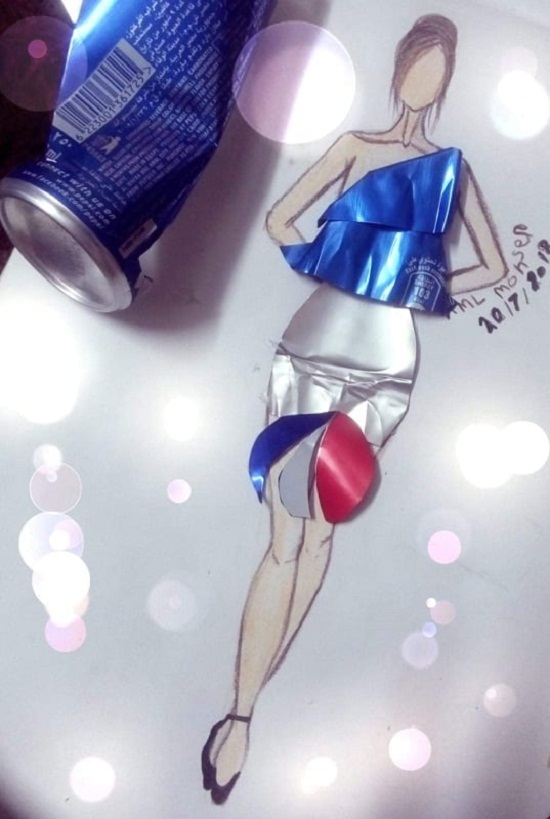 Another drawing of hope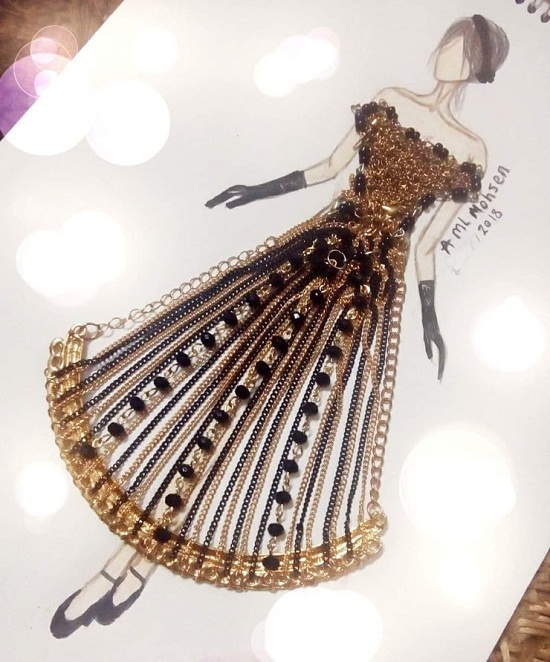 drawing hope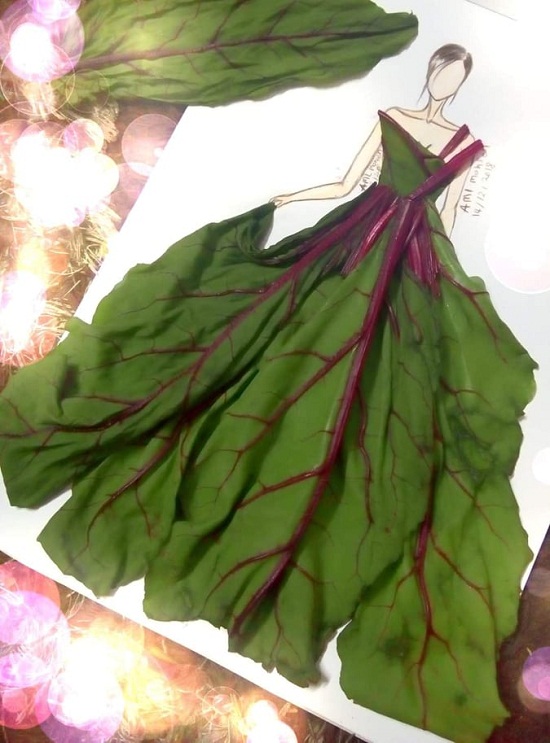 Another image
She continued: "I feel fun when I use difficult materials to embody the dress, and I used many foods such as sugar, tea, rice, bird tongue, vegetables, lettuce, watercress, mint, beet leaves and others. I also used solid waste such as broken sizzle, broken dishes, wire containers, soda water, garbage bags, chocolate, and many others."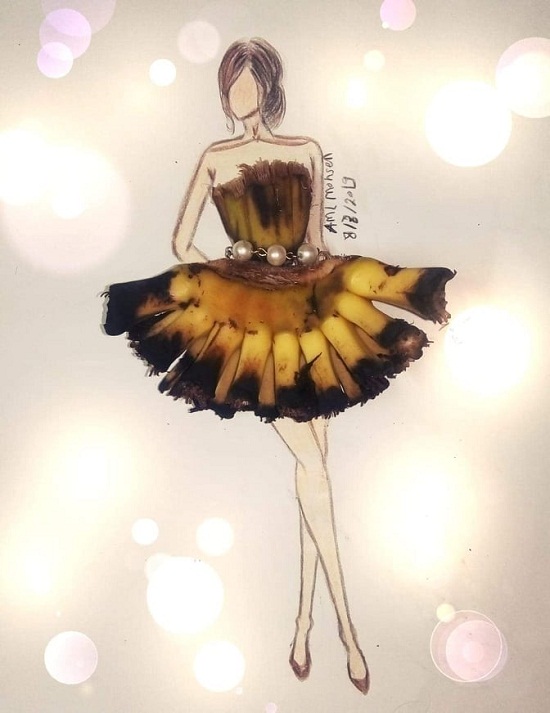 Another dress picture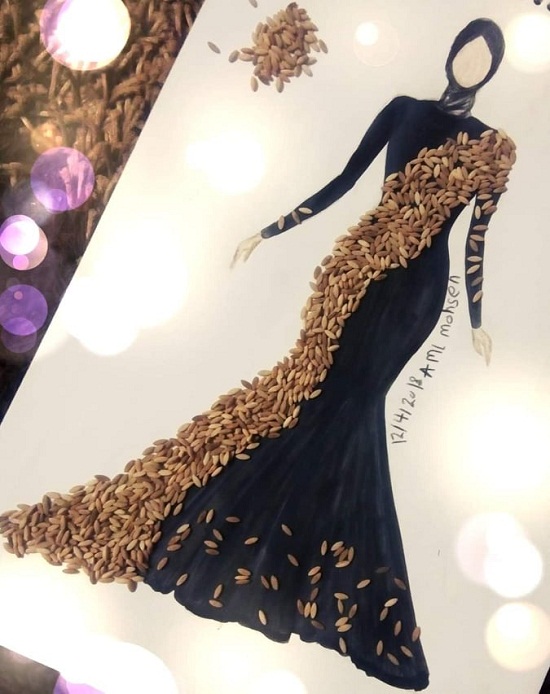 And about the people's reaction to her designs that she presents to social media groups specialized in the field of fashion and art, she said: "Praise be to God, people are fascinated by my work, but I also do not feel that this is the best thing I can do, especially since I am not a fashion design student."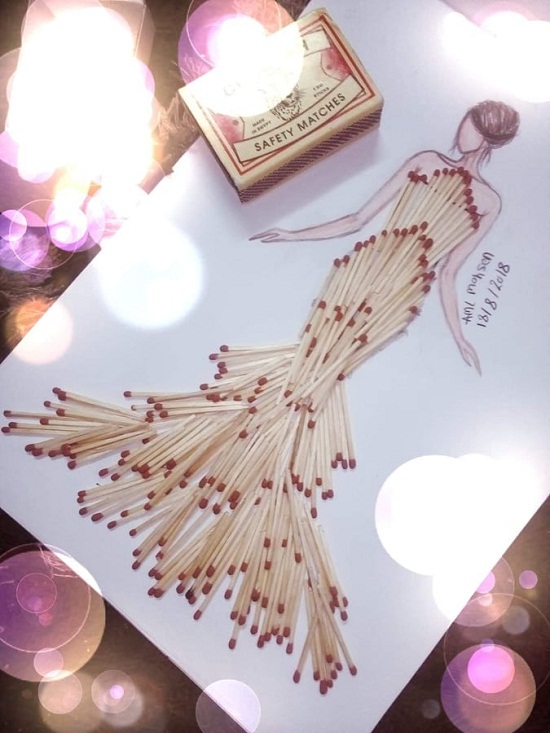 sulfur dress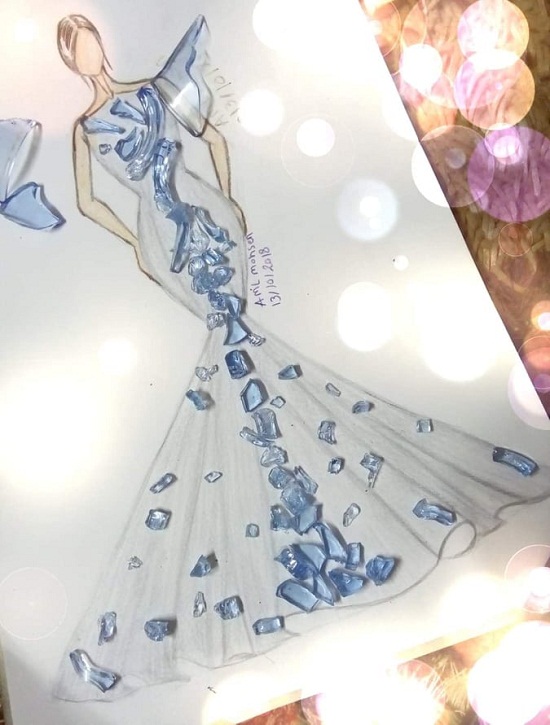 Glass cut dress
Amal dreams of seeing her designs of dresses in a private atelier or on the body of a woman, but some challenges stand between her and this dream, which she mentioned, saying: "The difficulties are that I am not able to implement designs because I do not know how to sew, so I am learning to sew so that I can implement any design. Professionally and people like it.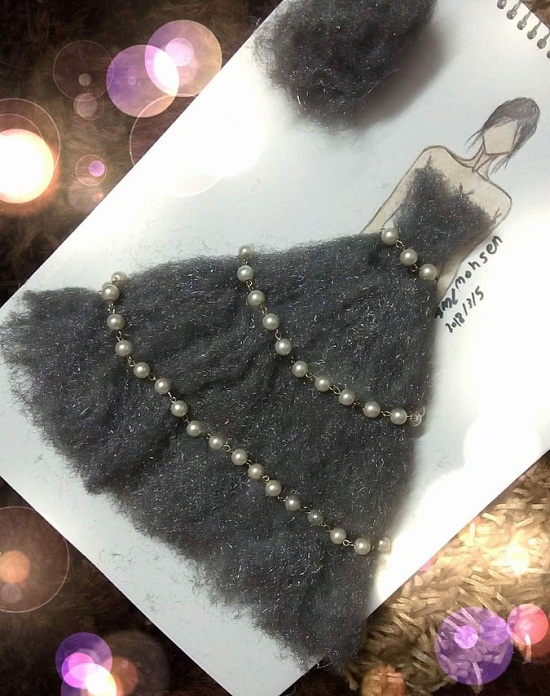 dress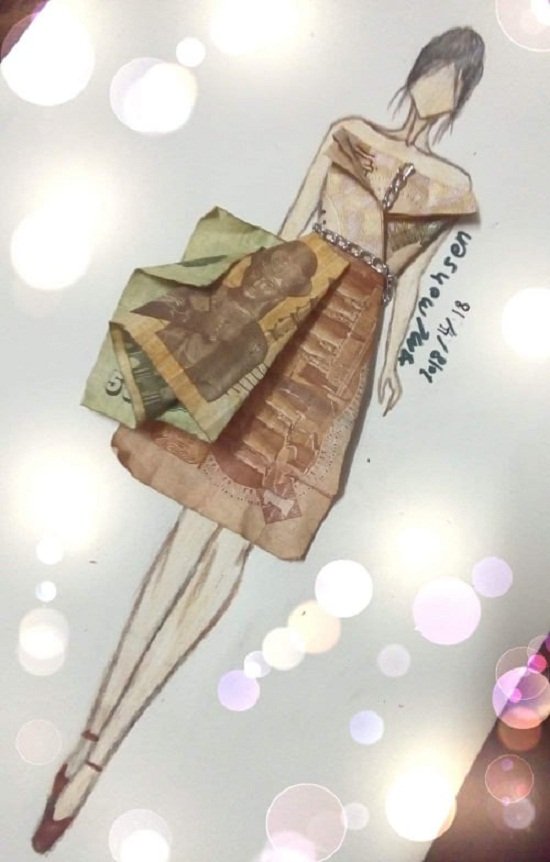 cash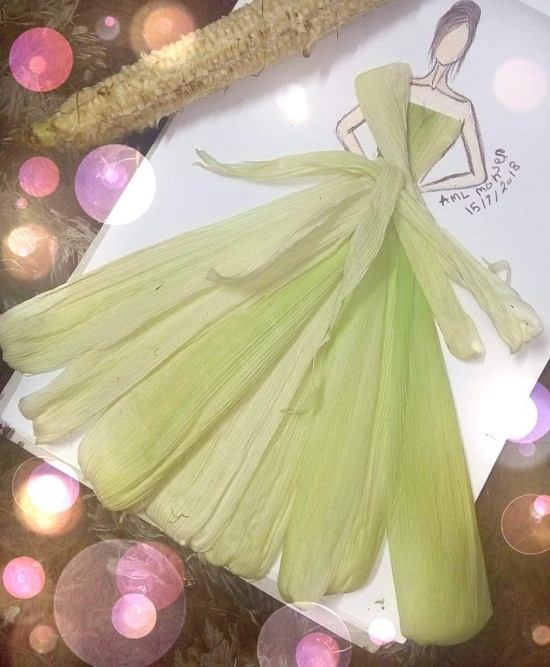 corn paper