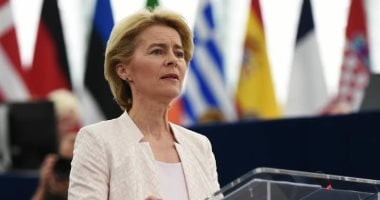 European Commission President Ursula von der Leyen announced that the European Union is scheduled to purchase 100 million additional doses of the two vaccine companies Pfizer / Biontech against the emerging corona virus (Covid-19); This brings the total number of European doses of the vaccine to 300 million doses.
"We have decided to get 100 million additional doses of the Pfizer / Biontech vaccine, which is already being used to vaccinate citizens across the European Union," Von der Leyen said in a tweet on Twitter for a short blog post on Tuesday. . Thus, we will have 300 million doses of this vaccine that has been evaluated as safe and effective, and there will be more vaccinations. "
It is noteworthy that the European Union had officially launched the Coronavirus vaccination campaign yesterday, Sunday, after the approval of the Pfizer / Biontech vaccine on December 21.
The European Medicines Agency continues to consider evaluating more promising candidate vaccines for approval and approval, which include the (AstraZeneca and Oxford University) vaccine and the (Johnson & Johnson) vaccine against the Coronavirus.