Norwegian Erling Haaland, Borussia Dortmund striker, gave Uruguayan Luis Suarez, Atletico Madrid star, a gift on his birthday.
And "Sky Sport Germany" published a picture in which Suarez's son appears with Haaland's shirt with Dortmund as a gift for him on his birthday.
The network stated that Suarez's son is a fan of the capabilities of the Borussia striker, like his father, who had previously stated that he preferred Haaland over Kylian Mbappe, the star of Paris Saint-Germain.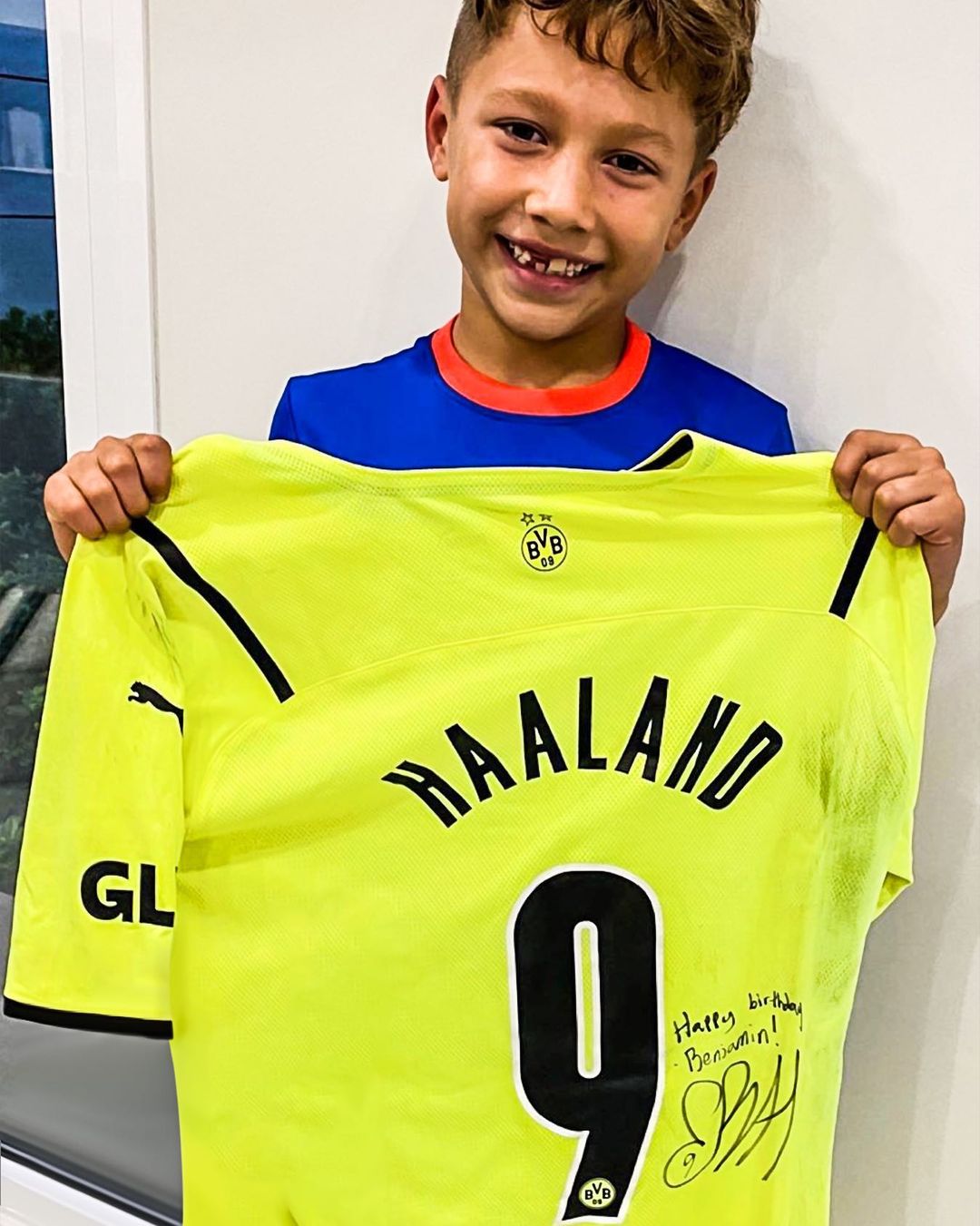 Suarez's son
The Norwegian star missed the formation of his team, Borussia Dortmund, against its host, Borussia Moenchengladbach, in the sixth round of the German League for the current season 2021-2022, and Borussia won with a goal without a response.
Haaland is the top scorer in the German league this season with 7 goals, equal to the Polish star Robert Lewandowski, the top scorer of Bayern Munich.