Britain's Prince William, Duke of Cambridge, drew attention to him for not always wearing his wedding ring, and "Paris Match" magazine reported. The grandson of Queen Elizabeth II, the Queen of Britain, was seen with this ring only on the day of the wedding.
The magazine revealed, that the Duke of Cambridge, He is not a fan of personal adornment, explaining that he usually only wears a wristwatch, so no one has seen him with the ring since his marriage to Kate Middleton, Duchess of Cambridge, according to RT.
Kate and Prince William's wedding was in April 2011, and the day after the ceremony, the Prince officially announced, and Buckingham Palace issued a separate written statement on the matter, stating that he would not wear a wedding ring, only because he did not want to..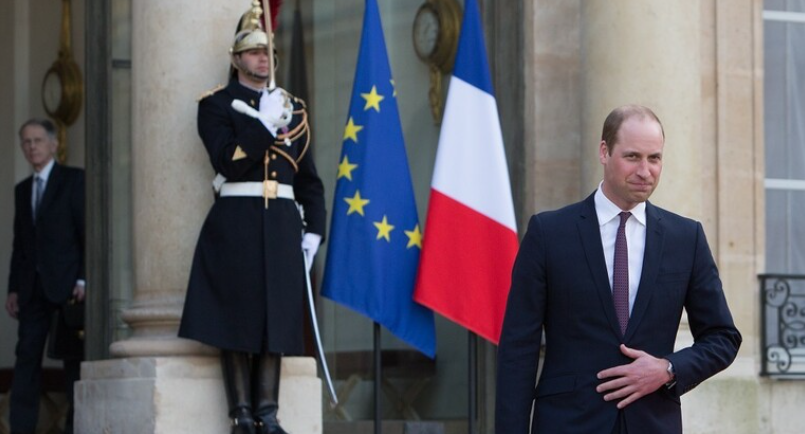 Prince William
"This is a matter of personal preference," the palace said in its official statementAt first no one attached great importance to this matter, but as the prince appeared more and more at various public events, many began to wonder – why the prince does not wear his wedding ring.
And he ignored wearing the wedding ring, which is a symbol of marriage and family ties, and is considered a tradition of the Windsor family in the male line, as Prince Philip, the grandfather of Prince William and the late Duchess of Edinburgh, did not wear a ring, and his father, Prince Charles, has a ring that he always wears on the little finger of his left hand, and sometimes A wedding ring is hidden under this ring.
Prince Harry, Duke of Sussex, may be the exception, as he always wears the wedding ring that Meghan Markle put on his finger in 2018 at the wedding ceremony, and this ring is made of white gold, while most members of the royal family prefer it in the traditional gold color, As for Kate Middleton, William's wife, she wears a wedding ring and another studded with sapphires, William's gift to her on her engagement day.