Former Carolina Panthers star linebacker Thomas Davis Sr. says two thieves broke into his home early Tuesday morning and damaged one of his luxury vehicles after attempting to drive off in it. 
Davis, 38, took to social media to offer a cash reward to anyone that could help identify the "idiots" he said broke into his garage and stole his McLaren 720S. 
BROWNS STAFFER CALLIE BROWNSON CHARGED WITH DRUNK DRIVING, PLEADS NO CONTEST: REPORTS
"If any of you recognize either one of these idiots that decided it was a good idea to come into my home and go through all of my cars and even steal and wreck my McLaren," he said on Instagram. "I'm offering a cash reward for anyone that can help identify who these guys are!"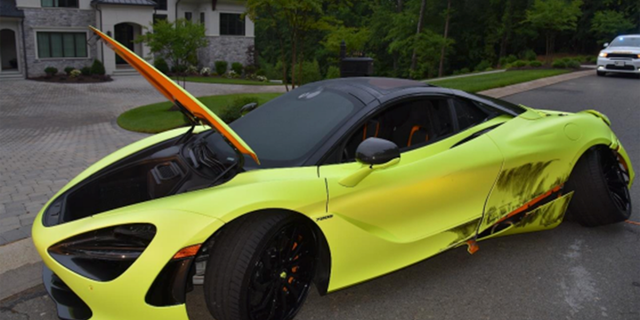 "The suspects drove the vehicle out of the garage and were traveling toward Providence Road when the crash occurred."
Police believe the wreck occurred when the suspects crashed into their getaway car. 
CLICK HERE TO GET THE FOX NEWS APP
Davis updated his followers late Tuesday night to say that they nailed down the suspects.
"We know who did it. We found the guys."
A three-time Pro Bowler, Davis was drafted by the Panthers in the first round of the 2005 NFL Draft and played 14 seasons before signing with the Chargers in 2019. After a brief stint with the Washington Football Team, he retired with the Panthers on a one-day contract.