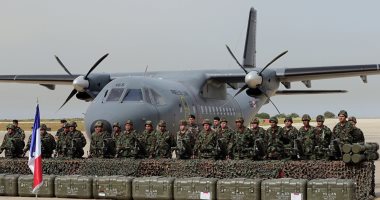 The French "France TV Info" channel reported today, Sunday, that this comes at a time when armed men launched attacks in two towns in Central Africa, namely "Bouar", 440 km northwest of the capital, "Bangui", and "Grimary", 300 km north. East of the capital.

The Elysee Palace indicated – in a statement – that at the request of Central African President Faustin Archang Touadera, and in agreement with the United Nations Stabilization Mission in the Central African Republic (MINUSCA), French President Emmanuel Macron ordered to send fighter jets with a mission to fly over Central African lands.

The statement added that President Macron affirmed France's continued commitment to its efforts, along with the Central African authorities and its people, to contribute to efforts to stabilize the country, and condemned the continuous attempts to destabilize the country by armed groups there.
The channel pointed out that Central Africa is going through a new political turmoil, after a presidential election marked by attacks by rebel groups trying to disrupt the polling after the nomination of former president "Francois Bozizé", who was ousted in 2013, was rejected.
It is noteworthy that Central Africa has witnessed a deterioration in security since late 2013, when clashes broke out in the capital (Bangui) between armed men. According to data received from the United Nations at the end of July 2018, the escalating conflict, which claimed thousands of lives, has forced nearly a million people to leave their villages.