Milan coach Stefano Pioli announced the official line-up for the Spezia match, which will be held at 3:00 p.m. today, in the sixth round of the Italian League.
The formation of Milan was as follows:
Goal keeper: Mainan
Defenders: Calolo, Romagnoli, Tomori, Theo Hernandez
Midfield: Tonali, Casey, Salemcris
Forwards: Maldini, Rebic, Giroud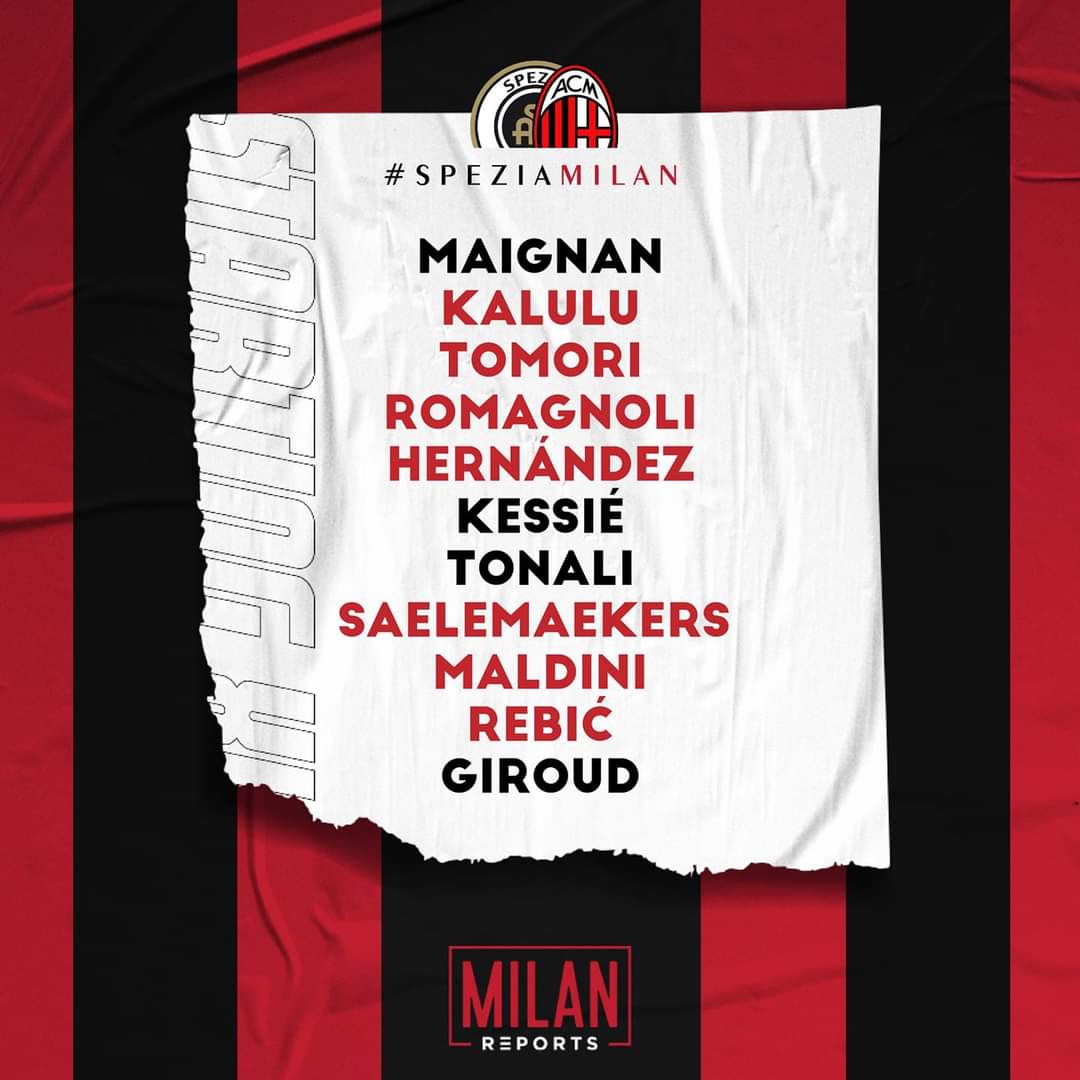 Milan formation
Milan is in second place on the table with 13 points, while Spezia is in 17th place with 4 points.
The Rossoneri aspires to win in order to compete strongly for the lead for the title, while Spezia is suffering from both problems and is in a dangerous position at the bottom, and this will make him make every effort to win.
Milan has played 5 matches in the current season of the Italian League, winning 4 of them and drawing in one match, and has not received any defeat.