Since the emergence of the Corona virus, people have been waiting for the disease to become endemic and gradually disappear. However, experts believe that the coronavirus pandemic has not reached the endemic stage yet, although the situation has improved over the past few months..
According to a website report, "thehealthsite" World Health Organization official Poonam Khetrapal Singh said the coronavirus could continue to be transmitted "for a very long time."".
The Regional Director for Southeast Asia stressed the importance of continuing to take precautionary measures to reduce risks, and said that there was a need to reach a situation in which "we control the virus, not the virus that we control."."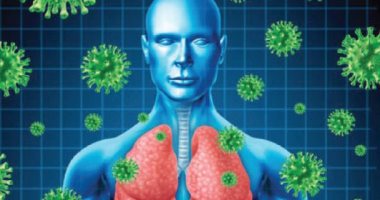 What is the stage of endemicity of the virus?
The endemic stage occurs when a community learns to live with the virus, as opposed to the epidemic stage, which occurs when a population is overrun with the virus..
It is not yet an endemic epidemic and may last for a long time
According to Singh, the coronavirus is expected to continue circulating for a long time, and a number of factors will determine whether the virus is endemic in the long term, the most important of which is the level of community immunity, which comes from both vaccination and previous infection..
Despite this, we can take steps to reduce the deaths, hospitalizations, and social, economic and health losses caused by the pandemic. According to current information, global protection levels remain low, and most people remain susceptible to infection with the virus..
"The World Health Organization continues to recommend a robust public health response based on risk assessment, and that people continue to protect themselves through vaccination, maintaining physical distance, wearing a mask, avoiding poorly ventilated places, cleaning hands, and practicing respiratory hygiene.."
What about the third wave of the Corona virus?


According to the expert, it will be difficult for the virus to infect enough people to cause another wave if we all continue to adhere to public health and social measures and to vaccinate individuals as quickly as possible, and he continued that there is sufficient evidence from global experience that public health and social policies work, even against dramatic variables. of concern that spreads more quickly, and that these methods are necessary to reduce transmission COVID-19 and reduce deaths.