A Republican congresswoman slammed New York's Democratic leadership Friday following a newspaper's report about seemingly rampant street prostitution in the city's Brooklyn borough.
"New York Democrats claim to be champions for women," U.S. Rep. Nicole Malliotakis of Staten Island, the city's only GOP member of Congress, wrote on Twitter, "then create demeaning policies like this that allow them to be exploited and trafficked, while simultaneously destroying our city's quality of life. Is this their idea of job creation?"
Malliotakis was referring to a change in policy earlier this year, in which city cops were advised to no longer arrest people who appeared to be loitering for the purpose of prostitution. The directive followed a repeal of a decades-old New York state law that critics argued was discriminatory against women, minorities and transgender people, the Post reported.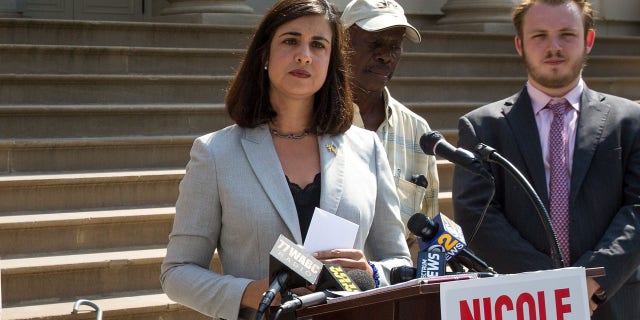 "I grew up here," he continued. "I still know some of the people who reside here, and they should not have to put up with a red-light district operating in their backyard."
Some New York Democrats, including U.S. Rep. Alexandria Ocasio-Cortez, have spoken out in defense of sex workers.
"Sex work is work," Ocasio-Cortez wrote on Twitter last December, after a paramedic was criticized for trying to earn extra money through the OnlyFans online site, where many people post racy content.
MANHATTAN DA STOPS PROSECUTING PROSTITUTION, REP. MALLIOTAKIS CALLS DECISION 'OFFENSIVE TO WOMEN'
Malliotakis hit back at Ocasio-Cortez in an April post – after the Manhattan district attorney announced plans to no longer prosecute prostitution-related offenses.