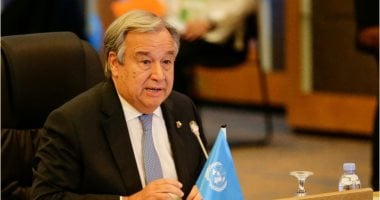 United Nations Secretary-General Antonio Guterres revealed that on January 26 he will co-chair the Peacebuilding Fund Replenishment Conference. He told council members that he counted on their support at this critical time, and also reiterated his call for more funding to prevent conflict and build peace, according to Stephen Dujarric, a spokesman for the United Nations Secretary-General.
Dujarric noted that the Secretary-General, during his participation in his virtual session of the Security Council, spoke to members of the Security Council about "the challenges of maintaining peace and security in fragile contexts."".
Even before the outbreak, he said, conflicts were already increasingly complex – fueled by more regionalization, the proliferation of non-state armed groups and their links to criminal and terrorist interests. He pointed out that now with the spread of the Covid-19 pandemic, many people have been pushed into poverty and humanitarian needs have doubled, reaching their highest levels since World War II..