Lasagna is one of the foods that many prefer because it is delicious, easy and quick to prepare, and because children love it and prefer its taste, and it always gives a sense of renewal. Therefore, we, with Chef Mai Siam, show you how to make lasagna with quick and easy steps.
the ingredients:
box of lasagna
Three cloves garlic, crushed
A quarter of a kilo or more of ground meat, or as desired
A large glass of tomato juice.
small spoon of salt
chopped basil leaves
6 milk cups
6 tablespoons of flour
Four tablespoons of olive oil
Half spoon of pepper
¼ teaspoon ground nutmeg
Half a kilo of minced meat
Half a kilo of shredded cheese
Half a spoonful of salt
How to make lasagna.. Preparation steps:
Prepare the sauce: We bring a pot and put the milk in it, then add the flour to it and mix them well. We put the pot on a low heat and stir constantly until the thickness is acceptable, then add the salt and nutmeg, add the liquid cream and stir well.
Prepare the lasagna: put the olive oil in a pot on a low heat and add garlic to it, then add the minced meat and stir well
Then we add tomato juice, basil leaves, salt and pepper, and we bring a special dish for the oven and put a quantity of the white mixture
Lasagna slices are distributed on top of each other and put a quantity of the meat mixture on top and repeat the process until the pot for the oven is filled
Then we put the remaining white mixture on the last layer of lasagna and cover it with grated cheese and then put it in the oven at a medium temperature for forty minutes and brown its surface until maturity.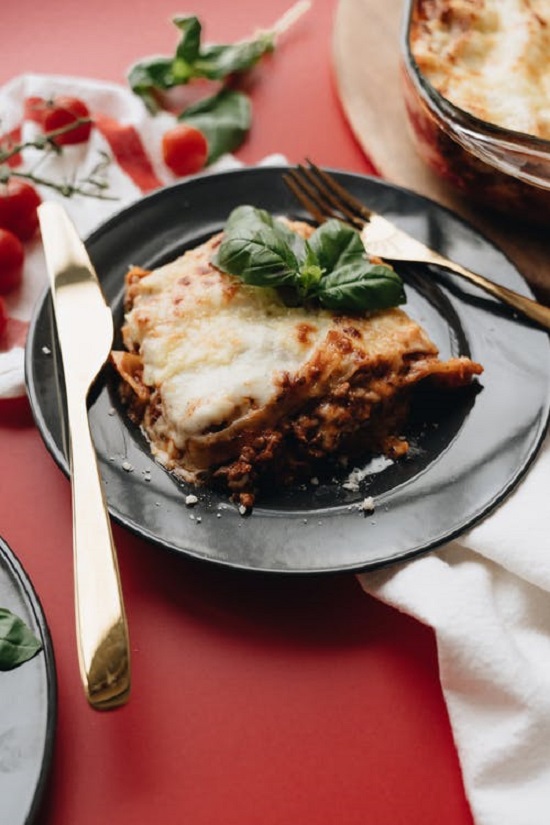 lasagna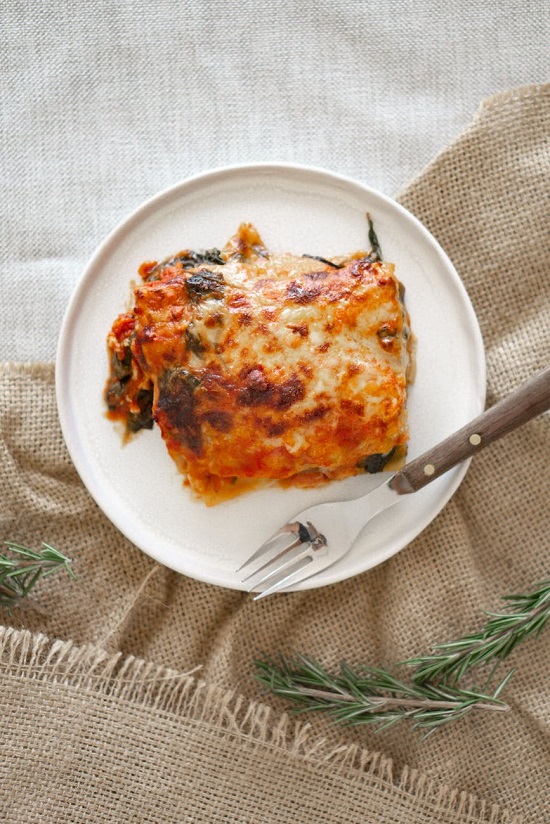 lasagna plate