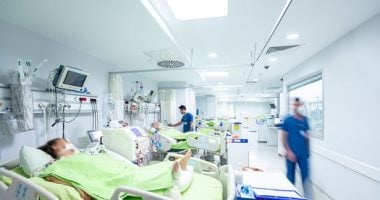 Israel has tightened general isolation measures, in an attempt to curb a sharp increase in new infections of the Covid-19 disease caused by the emerging corona virus, and Prime Minister Benjamin Netanyahu pledged that all Israeli adults will be able to receive the vaccine by the end of March .
Israel, with a population of about nine million, is the world's leading country in vaccination against the emerging corona virus. But the number of new infections rose to nearly 8,000, the highest in months.
Israel imposed the third general isolation on December 27, but many Israelis ignored the restrictions on movement and social distancing, while necessitating tighter procedures, including the establishment of more police roadblocks, closing most schools and more work, and the new rules will last for at least two weeks.
Netanyahu said that an agreement with Pfizer to supply vaccines means that all Israelis over the age of 16 will be able to get the vaccine by the end of March or even earlier..
Israeli officials said that they hope Israel will be able to emerge from the pandemic in February at the earliest, if the vaccination program, which began on December 19, maintains its pace..
Progress towards the goal of vaccination may help Netanyahu in parliamentary elections on March 23, the fourth in two years Israel has seen, and on Thursday Israel received a first shipment that includes about 100,000 doses of Moderna vaccines..